"There's a Place for Us" Receives Golden Globe Nomination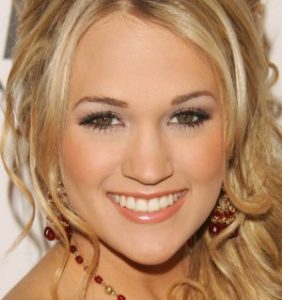 The Golden Globe Nominations were announced this morning and Carrie Underwood's song for The Voyage of the Dawn Treader, "There's a Place for Us", is in the running for the Best Original Song for a Motion Picture. Congratulations Carrie! As well as co-writers David Hodges and Hillary Lindsey!
The other four nominations are:
"Bound to You" — Burlesque
Music by: Samuel Dixon
Lyrics by: Christina Aguilera, Sia Furler
"Coming Home" — Country Strong
Music & Lyrics by: Bob DiPiero, Tom Douglas, Hillary Lindsey, Troy Verges
"I See the Light" — Tangled
Music by: Alan Menken
Lyrics by: Glenn Slater
"You Haven't Seen the Last of Me" — Burlesque
Music & Lyrics by: Diane Warren
You can see the full list of nominations here.
Thanks so much to everybody who sent this spy report in!