Video: The White Witch Speaks
TrailerAddict has added videos of the cast and crew talking about the film. Tilda Swinton talks a little about why the White Witch appears in Dawn Treader, and what that means for Edmund's character. View the video by clicking the image below: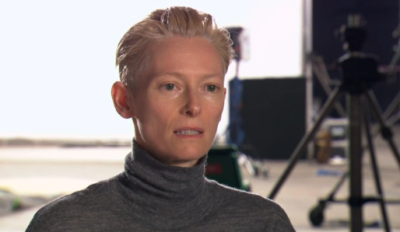 "The White Witch is a force that really scares these kids in the first film. She's the uber-villain, she's not even human. She really scares them and they never quite get over it, Edmund in particular I think. She's always there, as she says: 'You can't kill me off. I'm always there forever in your mind.'" –Tilda Swinton
Also view: Douglas Gresham, Andrew Adamson, Mark Johnson, Georgie Henley, Skandar Keynes, Will Poulter, Liam Neeson, and Simon Pegg.
UPDATE: Also Michael Apted and Ben Barnes. All of these interviews can be found on MovieJungle's page here.