Dawn Treader Blu-ray Release Date – April 13?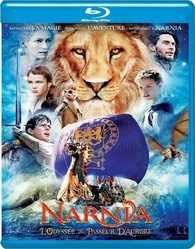 Last month, we reported that the Walden and Fox were hoping to release The Voyage of the Dawn Treader on DVD and Blu-ray around Easter 2011.
Blu-ray.com is reporting that The Voyage of the Dawn Treader will be available on Blu-ray, April 13 for Region B.
(Region B includes most European, African and southwest Asian countries plus Australia and New Zealand. The USA is in Region A.)
It seems likely that it would be released around the same time for the United States, but thus far, I've been able to find anything to confirm this.
Thanks to Rob for the link!