'Dawn Treader' Grosses $10.5m Over New Years Weekend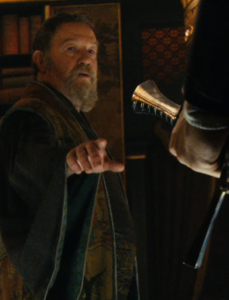 Happy 2011! The Voyage of the Dawn Treader grossed an estimated $10.5m over the holiday weekend. Box Office Mojo writes:
[Gulliver's Travels] remained in eighth place and couldn't top its 20th Century Fox stable mate The Chronicles of Narnia: The Voyage of the Dawn Treader, which drew $10.3 million in its fourth weekend. With $86.9 million in 24 days, Voyage lost more ground to [Wardrobe] but it gained some on [Caspian].
The film has now grossed $86.9m domestically. Its worldwide total is up to $297.1m.
Still no word on another Narnia film being green-lit, but keep checking back!