'Narnia Trilogy' Box Set Coming April 27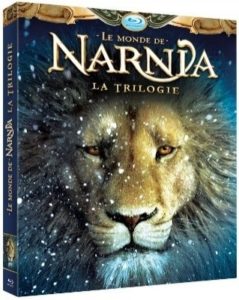 Since Disney still owns the first two Narnia films, fans have been wondering if a 3-movie box set would be possible. It appears the legal issues have been sorted out. The 'Narnia Trilogy' box set will be available in France on DVD and Blu-ray on April 27.
The word "trilogy" might spook fans who are hoping The Voyage of the Dawn Treader will not be the last Narnia film. It has been in theaters for two months now, and still no word from Fox or Walden about the future of the series. Keep checking back…
Thanks to Narnia France for the alert.