Opinion: Narnia No More?
The Future of Narnia Rests On…
by GlumPuddle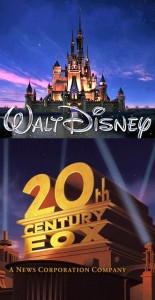 It does not seem like that long ago that Disney departed, and left the Narnia franchise in limbo (December 2008). It was an uncomfortable thirty days for fans as we waited to see if someone would pick up the franchise. Many feared the series would end with Prince Caspian. Finally it was announced that Fox would co-finance and distribute The Voyage of the Dawn Treader. Phew! Fans breathed a sigh of relief, and the discussion shifted to the usual speculation and anticipation for the next chapter.
Now, two years later, Narnia once again feels as if it is in limbo. Neither Walden nor Fox has officially backed out, but this nine-week news blackout following the release of The Voyage of the Dawn Treader is enough to make many fans more than a little nervous about the future of the series. (Prince Caspian was green-lit less than a week after LWW released.)
I think most NarniaWebbers, regardless of how they felt about the first three films, would be sad to see it end here. Will another Narnia film be made? That's the question I am going to explore, and I think the best place to start is the very beginning: Lets go back to basics…
Why do studios green-light sequels?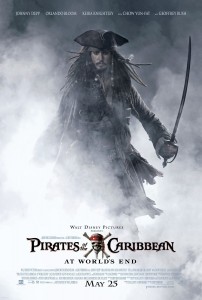 A studio makes a sequel when
1) A film was a box office success
2) They think audiences would like to see "more of it."
3) There is a large "built-in" audience that will go see the sequel no matter what.
The first Pirates of the Caribbean, for example, did far better than even Disney expected, and this prompted them to green-light two sequels. Both sequels set box office records. Clearly the first Pirates was a box office success (1),  audiences wanted to see more (2), and there was a built-in fanbase that was excited about sequels before they even saw a trailer (3).
Reason #2 makes the Narnia books a difficult sell as a franchise. The marketing campaign for most sequels is based around the idea that if you liked the first movie, you'll probably like this one too. But, unlike The Lord of the Rings or Harry Potter, each Narnia book stands alone as something different from the rest of the series. You may like one book, but that does not mean you will like the rest. The difference in tone between LWW and PC illustrates this marketing problem perfectly.
(I think this shift it tone was in keeping with the books. PC, which is a story about the sadness of the old simple days being lost, should be darker than LWW. But it made it a difficult sequel to sell to a mass audience)
Why was Prince Caspian green-lit?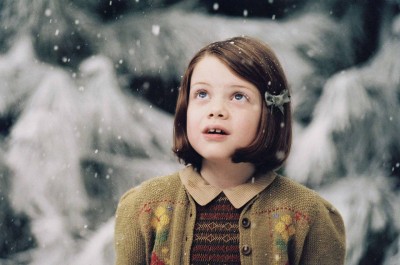 The Lion, the Witch and the Wardrobe was also a huge hit, grossing $740m worldwide. Without a doubt, the numbers justified a sequel. Clearly, LWW was a box office success. But did audiences want to see more of it? In my opinion, this is where Disney and Walden misjudged the situation. Although audiences mostly liked LWW, I don't think people walked out of the theater wondering when the sequel was coming out. I never felt a sense of anticipation from the general public for 'Narnia 2.' People seemed much more excited about 'Indiana Jones 4.'
"We got cocky," Micheal Flaherty (Walden Media president) admitted. "We thought we just needed to let people know the date [Prince Caspian] would be coming out." This is probably the reason the marketing for PC was not nearly as widespread as LWW. PC would go on to gross $420m worldwide: A respectable number, but below expectations and it probably didn't pay the bills.
Why was Dawn Treader green-lit?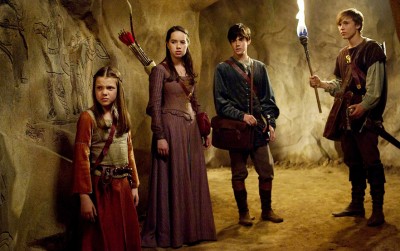 The general consensus seems to be that PC did disappointing box office for a few reasons:
1) Poor release date: Sandwiched between Iron Man and Indy.
2) Lack of marketing: Shortly after PC's release, Micheal Flaherty's pastor said to him, "Yeah [the movie] was great, I just wish I had known when it came out, I could have said something earlier."
3) Less popular source material: Whenever we poll NarniaWebbers for their favorite Narnia book, PC is near the bottom.
4) Darker, more realistic tone than LWW (which I think the book dictated to an extent).
I think Fox realized all this. So they decided …
1) Narnia was better suited for a December release.
2) The series was not so popular that it didn't need a strong marketing campaign.
3) VDT was stronger source material. Whenever we poll NarniaWebbers for their favorite book, VDT is near the top.
4) Many moviegoers who liked LWW were scared away by PC's darkness.
Fox apparently decided there was still some milk left in Narnia, and that they could learn from LWW's success and PC's failure. They saw that LWW was a box office success, and that if they returned to the magic of that film, perhaps audiences would want to see more of it. This is the reason the idea of "returning to magic" dominated VDT's marketing campaign.
So…will another Narnia film be green-lit?!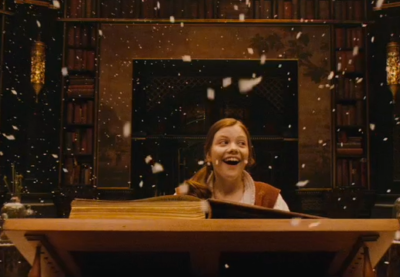 Despite a huge marketing campaign, VDT had a disappointing opening weekend. It grossed a mere $24m domestically (far below expectations), but has performed well internationally. (VDT has not yet opened in Japan. LWW grossed $57m there, and PC $27m.)
The box office numbers for PC and VDT seem to indicate that Narnia does not have a large built-in fanbase that will go see the films no matter what (even if ever single NarniaWebber goes to see the movie, that's less than $1m). At least, not large enough to justify a huge production budget. BUT!
Walden Media is still the driving force behind these films, and we have no reason to believe they are not pushing to keep them going. PC and VDT did not set any records, but neither was a total flop. I think if Walden Media proposes a smaller budget for the next Narnia film, Fox (or perhaps another studio) will look at the films international box office and decide there is still some profit to be made.
Okay, so you think another Narnia film will probably be green-lit. But, which one?!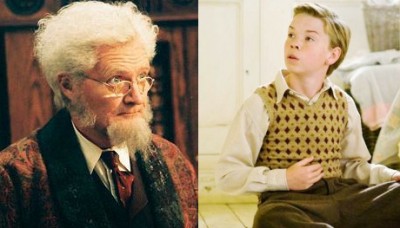 When Mark Johnson said they were considering making The Magician's Nephew next instead of The Silver Chair, I didn't really take him seriously. Fans voted overwhelmingly to make The Silver Chair next. It is the logical sequel, and if they don't make it soon, Will Poulter's age could become a big problem. But now that that the VDT box office numbers are in… I'm not so sure.
Consider this: What do you think would be easier to market: A "VDT sequel" or a "LWW prequel"?
LWW grossed $745m, and VDT grossed approximately $400m. Walden might see more box office potential in The Magician's Nephew. I can see audiences being excited by a trailer for MN that emphasized the "prequel" side of it. People might be interested in seeing the origin of Narnia, the wardrobe, and the White Witch. It would be unexpected; it might grab people's attention. There would be a close connection to LWW, unlike SC. The Magician's Nephew is also one of the most popular Narnia books, whereas The Silver Chair has sold the fewest number of copies.
You might be thinking, "How could they make MN next? Obviously SC should come after VDT! And they have to make SC now, or they probably never will!" I agree; I think making SC next makes the most sense in terms of story-telling. But, because of PC and VDT's box office, I don't believe Walden has the luxury of thinking long-term. From here on out, the franchise must try to survive one movie at a time.
Don't panic!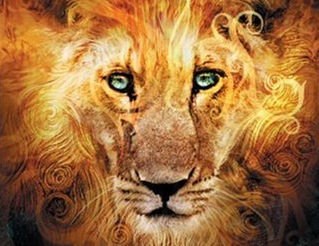 At this point, there is nothing we can do. I don't think write-in campaigns will affect Fox/Walden's decision. My advice is to remember one thing: Whatever happens, we will always have the books! I have read each book at least a dozen times, and I am constantly finding more depth. The legacy of Narnia lives on, regardless of what happens with its adaptations.
Either way, further up and further in!