Report: Perry Moore Had Secured Funding for The Magician's Nephew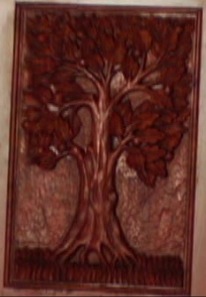 WKTR.com is reporting that in a conversation with his mother on Wednesday night, Perry Moore told her that he had secured funding for The Magician's Nephew.
"The night before he died, he had an hour-long conversation with his mom," father Bill Moore said as he waited at the airport for a flight to New York. "He had gotten all the good news he could possibly get."

Perry Moore told his family he'd secured financing for another Narnia movie, "The Magician's Nephew." He was also working with Starz, a cable-movie company, to adapt his novel, "Hero," and he was preparing to meet with actress Julianne Moore on another project.

"He had everything in the world going for him," his father said. "He was very upbeat."
While it's unclear how this will all play out, it appears that there may have been some negotiations going on for another Narnia film and that, rather than doing Silver Chair next, the production could have been looking forward to The Magician's Nephew. This may also turn out to be speculation or the very early stages of a deal. What is certain is that we'll need to show patience and restraint while we wait for more details to appear.
Thanks to 'Louloudi the Centaur' for the link.