Animated Short Film Clip From the 'Dawn Treader' DVD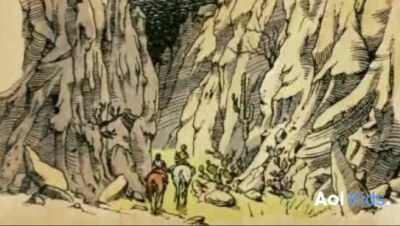 Many fans were puzzled when it was announced that the DVD/Blu-ray release of The Voyage of the Dawn Treader will include an "animated short film." Last week, AOL Kids posted a clip. View the video here.
Animated Pauline Baynes illustrations are used as Caspian's narration fills in the gap a bit between Prince Caspian and Dawn Treader.  Strangely, images from a few different Narnia books are shown, including The Horse and His Boy.
The DVD/Blu-ray releases on Friday, April 8.