'Voyage' 3D Blu-ray Releases May 24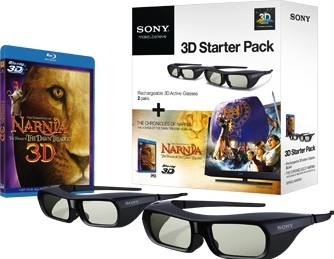 Since The Voyage of the Dawn Treader was converted to 3D for its theatrical release, some fans were surprised it was not initially released as a 3D Blu-ray Disc. For whatever reason, Fox chose to wait a month and a half. According to Blu-ray.com, The Dawn Treader 3DBD releases tomorrow (Tuesday May 24).
Sony will be including Dawn Treader in a 3D Starter Pack.
If anyone is able to view this, please send us a review!
To view a movie in 3D at home, you need: 1) A 3D High-Definition Television, 2) A 3D Blu-ray player, 3) A 3D Blu-ray movie. The glasses (which require batteries) are included with the TVs. Learn more.