The Next Narnia Film: Where We Are Now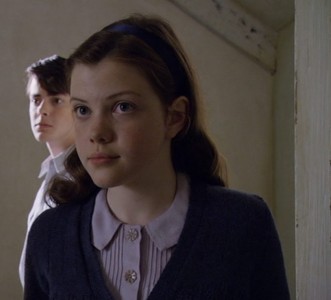 For quite some time now, Narnia fans have been waiting patiently for news on whether or not there will be another Narnia movie. But in the past few days, many rumors and bits of news have started circulating over the internet and our forums–both that more films are actively being scripted and that work on the Narnia films has ceased entirely. We were hoping for an official statement before posting any more news on the situation, but now we feel that things need to be cleared up immediately.
During the negotiations between Fox, Walden, and the C.S. Lewis Estate, the film option that Walden Media owned was allowed to expire and Walden Media no longer has exclusive purchasing rights to any further Narnia films. (What's the difference between a film option and the film rights? Check out Wikipedia's article here.) This has been confirmed to us by representatives of the C.S. Lewis Estate.
And while Walden and Fox have confirmed they are both interested in making more Narnia films, our understanding is that, by law, the C.S. Lewis Estate must wait a certain period of time (called a moratorium) before they can sell the film option for the Narnia books again. And when they do, it will be available to any film company out there interested in bidding on it, not just Walden and Fox.
So what does this mean? It means that the ball is entirely in the C.S. Lewis Estate's court at this point, and they have to wait this mandatory period of time until they can sell the film option again. We here at NarniaWeb don't know exactly how long this moratorium is, though it is likely several years. What we do know, however, is that Doug Gresham has mentioned many times that it's his dream to make all seven Narnia books into movies so he probably won't rest until he's done that. This is not the end of the Narnia movies! We're only going to have to wait a while before we see another one.