Douglas Gresham on Future Narnia Films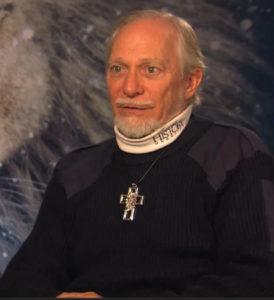 C.S. Lewis' stepson (and co-producer of the films) Douglas Gresham appeared on Middle-earth Radio today and said a few words about the possibility of future Narnia films. He confirmed that "Walden's contract with the company has expired," but he hopes to be able to start production on another film in "three or four years time." When asked which of the remaining books he is most excited about seeing on screen, he simply answered "all of them." Listen to a couple short clips below:
Paul Martin from NarniaFans.com also appeared on the program!
UPDATE: The full discussion is on iTunes. (Select the first option)
Podcast: Play in new window | Embed