NarniaWeb Interviews 'The Lion Awakes' Screenwriter
We recently asked co-screenwriter Darren Scott Jacobs some questions about his upcoming film The Lion Awakes, which is currently scheduled for a 2013 release. The story will center around C. S. Lewis' early life, and mark the first time J. R. R. Tolkien has ever been portrayed in a feature film. For a more detailed synopsis, visit the official Facebook page.
According to co-screenwriter Dr. Louis Markos, in the film we will see "through CGI and other things, the rich imagination of Lewis and Tolkien that is going to end up resulting in 'Narnia' and 'The Lord of the Rings.'"
A few highlights from the interview:
– Darren hopes to begin filming late summer/early fall in Oxford University.
– Casting queries for the role of C. S. Lewis include Henry Cavill (who will play Superman in the upcoming reboot) and Tom Hardy (Inception, The Dark Knight Rises).
– He would love to be involved with next Narnia film, and does not think they should skip "The Silver Chair."
NarniaWeb: What is the status of the production? When and where will filming begin?
Darren Jacobs: Three Agree Films is currently in pre-production on THE LION AWAKES. We're very pleased with our progress thus far but because of legal considerations I'm not at liberty to discuss our financial overview. I can say rather boldly that we're going to have a 'Kickstarter' promotion beginning very soon which will allow the film's fan base to partner directly with us in moving the production forward – – Plus all who join us will earn unique rewards at different levels of support. I'm confident by our market research that it's going to be a wildly successful campaign.
Filming will primarily be on location in Oxford University and we hope to shoot at the 'Kilns' (Jack's home for 30 years). We are intending to shoot late summer/early fall of this year.
NW: Who will direct?
DJ: We've had interest from A-List directors but now we're simply looking for the perfect match.
NW: Have any actors been cast yet?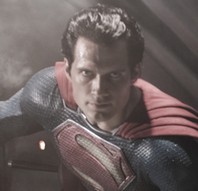 DJ: Our first run of recent casting queries were sent for the role of C. S. Lewis; they included: Henry Cavill, Jim Sturgess, Jude Law, Nicholas Hoult and Tom Hardy. Our Attorney in the UK is Paul Renney who represented David Seidler's screenplay THE KING'S SPEECH.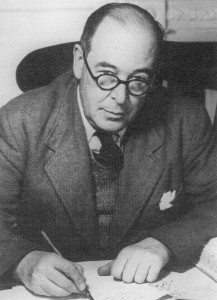 NW: According to Dr. Markos (co-screenwriter), the film takes place in 1941-1942, years before the Narnia books were written. Will Narnia be as central to the film as the title suggests?
DJ: Yes and no: THE LION can be interpreted in many ways such as the symbol of England or Winston Churchill. The time frame would indicate that Narnia plays no direct role in our story (since the first of The Chronicles THE LION, THE WITCH & THE WARDROBE was published in 1950) but the fact is that Jack Lewis started having nightmares about lions long before he even created Aslan. The point being that Jack's Narnian Tales were born-out of a very dramatic life filled with great joy and pain. As was the same with Jack's friend Tollers (J. R. R. Tolkien) who started his Ring Trilogy in 1937 and completed it in 1949 only to be published in 1954; a large portion of his life's experience, whether in the trenches of the Battle of the Somme (some 60,000 men lost the first day in battle July 1916 – – more than all total casualties of the Viet Nam War) or his days teaching at Oxford ADDED great weight and depth to his Epic Masterpiece.
An author's life's experience only adds to their ability to create tension and drama. Having both endured two World Wars and a war-of-sorts in the arena of ideas in the Academy, both Lewis and Tolkien lived in such dramatic times and their literary work underscores what they both endured.
Let's just say our story occurs before NARNIA, but the audience will be very pleased with the momentum towards Narnia.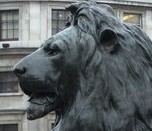 NW: So much of Jack's work is well known and respected worldwide. What made you decide to emphasize Narnia in the film?
DJ: Jack's work is well known but in filmmaking we needed an accessible symbol and we decided to use the Lion for many reasons as explained above. Of course, one of the Trafalgar Square Lions will come into play to make my point, but you'll have to see the movie.
[Note: Lewis compares Aslan to the Trafalgar Square lions in chapter 2 of "The Silver Chair." -gP]
NW: Do you think the release of the three Narnia films has impacted this project in any way?
DJ: Yes, they have; in a profound way. We've seen the literary masterpieces adapted for film and now we can meet the most unlikely of men who actually wrote them. When I watched FINDING NEVERLAND with Johnny Depp, I now look at Peter Pan in a different light. It is the classic question: What inspires an author to create a story of such beauty & meaning? Why did they take the time and effort with painstaking detail? What spurned them on when all seemed to be lost? Films about great authors, such as MISS POTTER, always reveal that the author themselves are in some sense 'caught' in their own story yet have found a way creatively to be freed and share it with the world. We have done the same in our film of Jack Lewis and all his stories.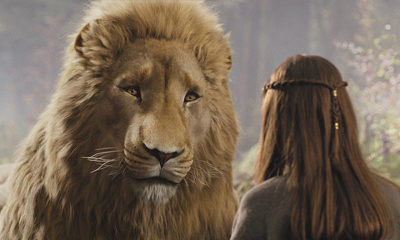 NW: What did you think about Walden Media's three Narnia films?
DJ: For me, all three were so different in scope. THE LION, WITCH was the most magical and created a strong sense of wonder and nostalgia. It captured the feeling I always experience when I return to The Chronicles for another Narnia-reading-fest. PRINCE CASPIAN was the darkest. It reminded the audience that The Chronicles are not straight fairytales and that danger is real and around us. DAWN TREADER was the most emotional; the scene where they say goodbye made me tear-up in the theatre…and I didn't care.
On a personal note CASPIAN missed it completely when Lucy first encountered Aslan. They changed the scene into a dream montage. In the book during all Lucy's excuses not to follow Aslan, even though she clearly saw him, he GROWLS AT HER. The movie shows a softer side of Aslan, and I think that was its mistake. As a screenwriter I would have not only had him growl, but extend his claws, impale the turf, and pull Lucy closer. The problem is so obvious it shouldn't even be stated: Aslan is a lion. Lions have claws and fangs and know how to use them. [Discuss!]
If I were to pen the script for my favorite of The Chronicles THE HORSE AND HIS BOY I would show Aravis being injured by Aslan. If that bothers you, I challenge you to read the BOOK again. Then see if you disagree. Besides, in CASPIAN they missed one of the greatest lines in all 7 books by omitting the growl and the dramatic tension it would have created when Lucy it told by Aslan, "Every year you grow you will find me bigger."
I think the point is that the screenwriters need to know the books very well before they can adapt to film. Overall I was pleased but the next Narnia film has the great responsibility of staying more true to the book itself. I would love to be part of that project and I would NOT skip THE SILVER CHAIR.
NW: Who is your favorite character in The Chronicles?
DJ: My two favorite scenes in all the books are Jill Pole by the stream in THE SILVER CHAIR and SHASTA on the mountain precipice in THE HORSE AND HIS BOY. Both scenes are so endearing because of their encounter with Aslan. It is because of these two encounters that Aslan is my favorite character.
NW: What is your favorite scene in The Lion Awakes?
DJ: There are so many to choose from. Even though I co-wrote the script, I can't wait to see the film come to life! I would have to say that Jack, Tolkien and Hugo Dyson together on Addison's Walk in deep discussion emphasizing genuine Friendship is a scene I've long tried to imagine. For all the fans who understand the relevance of Jack's encounter on Addison's, we promise the scene will thrill you. For the fans that don't understand, you soon will.
Darren recently said a lot more about the film on the 'All About Jack' podcast. (Listen here)
A concept teaser trailer is currently in the works, so stay tuned!
Discuss the film in the forum

UPDATE 3-11: Check out some highlights from the screenwriters' recent appearances on the 'All About Jack' podcast: