'The Lion Awakes' Teaser Includes Narnia Movie Images
Production on The Lion Awakes does not begin until later this year, but a concept teaser has already been released. Look closely and you will recognize images from Walden Media's 2005 film adaptation of The Lion, the Witch and the Wardrobe at the 50-second mark.

The film is currently set to be released sometime in 2013. (To clear up any confusion: This will not be a documentary. It is possible that none of the footage in this teaser will appear in the actual film)
These two images (as well as an image of James McAvoy as Tumnus) appear to be inside the bubbles boy-Lewis is blowing: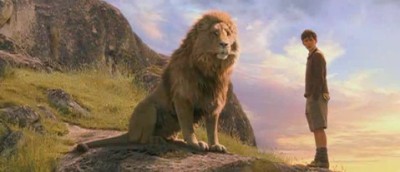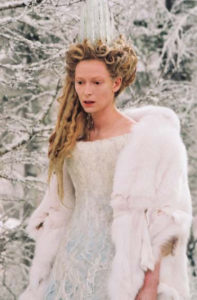 Plot outline from the official Facebook page:
In 1941 London was attacked for 76 consecutive nights and bombs fell like black rain from the evening sky.
In Britain's darkest hour the BBC turned to the most unlikely of men, to address his nation about hope – when all hope seemed lost.
C. S. Lewis was a boy of imagination, thrust into the killing fields of WWI. As the boy grew to become a man of doubt – the war built a wall against all belief.
A man named J.R.R Tolkien challenged his doubts and fired his imagination. Brick by brick, the wall began to crumble and the lost joy of childhood returned.
Before they created their worlds of Narnia and Middle-earth, Lewis and Tolkien had to make their journey to faith, to fantasy and to a world in desperate need of their voices.
Before creating his mythical Lion C. S. Lewis discovered his dreams were less important than his calling.
And his calling would change the world because, in a time of war and chaos, doubt gives way to faith, fear gives way to courage, and friendship changes everything!
Read our interview with co-screenwriter Darren Jacobs.