Flaherty: "Multiple Opinions" On Fourth Narnia Film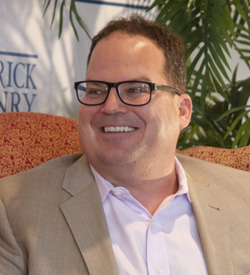 This Monday will mark two years since Fox/Walden's The Voyage of the Dawn Treader hit theaters and ultimately performed below expectations in the United States, but pretty well internationally. At this point, most fans have accepted the fact that we should not expect to see another Narnia film made for some time (view our 'Narnia 4' summary page).
One of the reasons for the hold-up is disagreement about what the next step should be. Micheal Flaherty (Walden Media president) would like to make The Magician's Nephew while Douglas Gresham (co-producer, Lewis' stepson) favors The Silver Chair. Here is a clip from World Magazine's interview with Micheal Flaherty:
Q: So, with revenue going down and production costs remaining high, so what's next for the Narnia movie series?
MF: There are multiple opinions on all this and a lot of different players: The C.S. Lewis estate, the studio, our company—and we're not all of one mind. I would love to find a way where the economics work, acknowledging the decline. I'd like to do The Magician's Nephew. Other people want to do The Silver Chair, and there's disagreement about the economics and the overall vision of where the franchise should go next. My hope is that we may all become of one mind, but unless something providential happens there, I'm focusing on a number of other stories.

Q: So, at this moment, no deal?
MF: Nope.
Flaherty talks more about Narnia in the full interview.
Back in May, Douglas Gresham indicated there is a seven-year moratorium on producing any Narnia films outside of Walden Media. He also wants to make The Silver Chair next as an independent film.