C.S. Lewis Jubilee Festival in Oxford
November 22 will mark fifty years since Narnia author C.S. Lewis (1898-1963) passed away. Over the weekend, fans gathered in Oxford for the C.S. Lewis Jubilee Festival to celebrate the acclaimed author. It was held at Holy Trinity Church, Headington Quarry, where Lewis is buried.
Professor Alister McGrath ("C.S. Lewis: A Life") spoke at the event, saying he believes Narnia is the biggest reason Lewis is still remembered. "The Chronicles of Narnia has stood the test of time remarkably well," he said.
Read the full story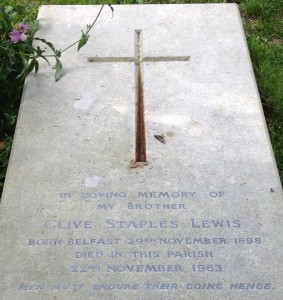 UPDATE: Listen to audio recordings of the speakers here.