Podcast #94: 'The Silver Chair' Movie in Development!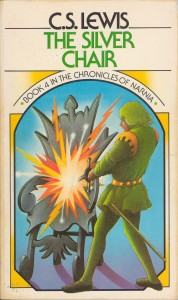 The NarniaWeb discussion forum is buzzing with activity in the wake of The Silver Chair being announced as the fourth Narnia film! Rilian, Glumpuddle, and Ransom react to the news and share their thoughts in the latest podcast.
Is this a good decision? What about Walden Media? Would a lower budget really be a bad thing? Is there any chance Will Poulter will return? How should the film be marketed? Will the green mist from the Dawn Treader film play a role in this film? What about Puddleglum? All these questions and more are examined! Listen below:
RT 1:00:19
What do you think? Post your thoughts in the Discussion Forum!
Podcast: Play in new window | Embed