Production Company Announced for The Silver Chair
This morning the official Narnia Twitter and Facebook accounts announced that the Mark Gordon Company will produce the next the next Narnia movie: The Silver Chair.
From Twitter:

From Facebook: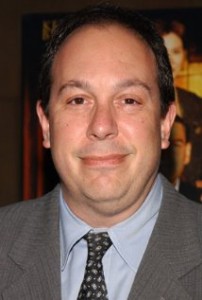 No release date has been set and there's also no word whether Walden Media will be involved in this production. If Walden is not involved, it is likely that Silver Chair would not be released until 2018. That said, it's not unrealistic to start planning for a new movie four years before the release date. This announcement may be an attempt to gauge fan interest in a fourth movie.
Mark Gordon is an American television and film producer and also the president of the Producers Guild of America. He has produced a number of films and tv shows including Saving Private Ryan, Speed, The Day After Tomorrow, 10,000 B.C., Grey's Anatomy, and 2012. You can see his full list of credits at this Wikipedia page.
UPDATE: ComingSoon.net has posted a story about the announcement along with some quotes. Vincent Sieber, the LA based Director of The C.S. Lewis Company said: "We are very excited by this partnership and to be able to work on this movie from its earliest conception on such a collaborative basis. It gives us the opportunity to develop a script and then produce a film with some of the most talented industry professionals whilst remaining completely faithful to this much loved book."
Mark Gordon stated, "Like many readers, both young and old, I am a huge fan of C.S. Lewis's beautiful and allegorical world of Narnia. These fantasy stories inspire real-world passion among millions of devoted fans around the world. As we prepare to bring the next book to life, we are humbled and excited to contribute to the outstanding legacy of Narnia."