Shasta Statue Concept Art Surfaces
New concept art from Walden Media's Prince Caspian and The Voyage of the Dawn Treader film adaptations has surfaced on Brenden Heffernan's website. The most interesting piece is a statue of Prince Cor (aka Shasta) that presumably was going to appear somewhere in the ruins of Cair Paravel, but never made it into the film. It is unknown if the statue was ever actually built.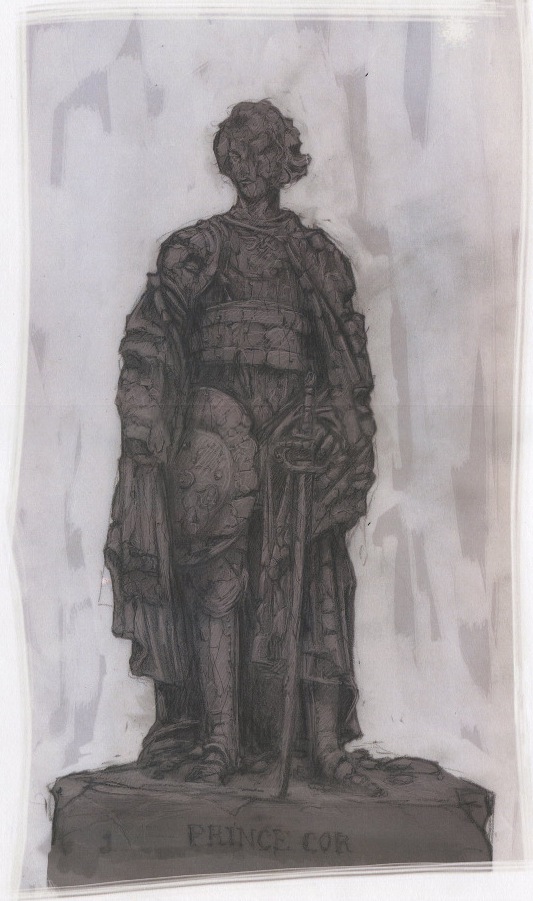 This would not have been the first time the films referenced unfilmed Narnia books. The carvings in the wardrobe feature images of scenes from 'The Magician's Nephew.'
View more concept art here, here and here. Thanks to Icarus for the find!