'Narnia: The Silver Chair' Has a Screenwriter!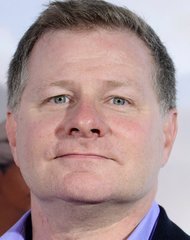 This just in from the official Narnia twitter! Two time Academy Award nominee David Magee has been hired to write the screenplay adaptation of The Chronicles of Narnia: The Silver Chair. He also wrote Life of Pi and Finding Neverland. View his IMDb.
Magee is the first, but possibly not the last, screenwriter to be hired. As many fans may remember, the script for The Voyage of the Dawn Treader was passed around to quite a few screenwriters. Christopher Markus and Stephen McFeely were the primary writers of the first three films, but there is no word on their involvement at this stage.
There is also still no news on a release date or a director, but this is certainly a big step for the production!
UPDATE: Read the full press release at Narnia.com.
David Magee stated, "I have always loved The Chronicles of Narnia and I endlessly imagined myself finding my own passage into Narnia someday. All these years later, I'm getting to fulfill that wish just a little bit by writing the film adaptation of 'The Silver Chair' and could not be more excited about it."