NarniaWeb Interviews 'Jack and Tollers' Screenwriter
A few months ago, Third Dart Studios announced an upcoming film about C. S. Lewis and J. R. R. Tolkien titled Jack and Tollers. They hope to begin principal photography this fall for a 2015 release. View the concept trailer.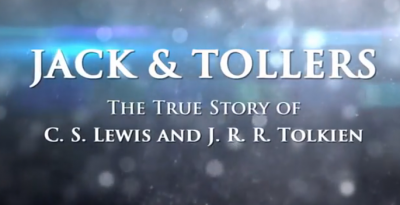 Co-screenwriter Darren Scott Jacobs recently took the time to answer some of our questions about this new project. (Read our interview with Darren from March 2012)
But wait a second, you ask… wasn't there another film about C. S. Lewis in development called The Lion Awakes? Is Jack and Tollers just the same project with a new title? When asked this question on the All About Jack podcast, executive producer Chris Doge replied that the answer is both yes and no:
Chris Dodge: Yes, it's the same movie in that we are covering Jack (C.S. Lewis). The emphasis of this movie is going to be more on the friendship he had with J.R.R. Tolkien and the discovery process that they experienced to create their great stories. The Lion Awakes – we do own the material and much of it is in [Jack and Tollers]. The emphasis on that movie was on the spiritual awakening of C.S. Lewis, and at this time we felt it would be better served to reach a greater audience to show the development of these great stories. We are not going to hide C.S. Lewis being a Christian. That is central to the story and something that helped define who he was. Funding for [The Lion Awakes] fell short because it was a narrower focus. Without trying to offend anybody, it was almost like a "Christian movie." And we felt it was better for the world to showcase a movie that is about a very faithful Christian man, but how did he write his stories? How did Narnia come about and how did he influence J.R.R. Tolkien with "The Lord of the Rings"? So in essence, [Jack and Tollers] is a maturing of the idea that started with The Lion Awakes.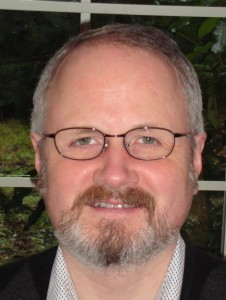 Here is our new interview with co-screenwriter Darren Scott Jacobs:
NW: Have you interviewed any potential directors or actors? Do you have anyone in mind?
DSJ: We have but at this time we are unable to provide more information due to legal considerations. All casting information will be released on our IMDB/Facebook page.
NW: In October, it was announced that the Mark Gordon Company is developing a film adaptation of "The Silver Chair." Is it a coincidence that Jack and Tollers was announced a couple months later?
DSJ: Although we're very pleased to hear the news of The Silver Chair, there is absolutely no 'coincidence' concerning our production schedule as we've been working on this project for over four years.  Good films take time to develop (and great patience) and finally we're in a position to make significant advancements in production.  Our Producer Chris Dodge of Third Dart films is putting together an extremely talented group of industry pros to ensure that Jack and Tollers hits the marks of a film such as The Kings Speech. Recently we've added Linda Seger as our Production Consultant.  Linda is one of the very best at her craft and is well known and respected in the film industry.  She has already completed two in-depth script consults which, in all honesty, have added great drama and focus to our storyline.  Of course our primary concern is that our film is both entertaining and informative; yet what weighs heavy for Lou Markos and me as writers is that our main characters, C. S. Lewis and J. R. R. Tolkien, ring true. We intend to portray them in an honest light with a storyline that is nearly 80% historically based.  With that being said, there will be no 'hero worship' in our film; their characters will come to life on film because of what they actually did and said.  I must admit, I'm honored to be part of this project because it is long overdue.
NW: Any thoughts on the next Narnia film?
DSJ: My previous answers were designed to respond as a corporate voice for Third Dart Studios.  Here I need to take a departure as my answer is much more personal.  THE CHRONICLES OF NARNIA film franchise had such great promise.  My favorite of the seven tales is "The Horse and His Boy" and I do hope to see it someday. But I have to be honest; the inability of the franchise to move forward (losing both support from Disney and 20th Century Fox) is greatly disappointing.  One might ask, how can you NOT do well with Narnia?  The books have sold over 100 million copies so SOMEONE must be reading them and desiring to see them on the Big Screen.  I honestly thought the franchise started strong with The Lion, the Witch and the Wardrobe. It truly has some magnificent moments and captures the grandeur of the Narnia I find within my imagination.  The next two films had some nice touches (the ending scene in Dawn Treader is extremely moving) but did not connect with the audience the way the first did.  My thoughts are simple:  for The Silver Chair, I hope the screenwriter actually intends to adapt the story in the BOOK to FILM.  In other words, not the screenwriter's unique angle of changing the story for dramatic effect (the Eustace dragon fighting the sea monster…or worse, the green mist) but Jack's obvious INTENTION with HIS storyline.  These books warrant our attention and it is the responsibility of the screenwriter to remind us why by appealing to the sensibilities already found within its pages. Plus, I'd like to see Aslan portrayed as a lion…and not a stuffed animal.  I want his claws extended and fangs bared to illustrate a point the franchise lost: that Aslan is not tame; that he is a lion and at times WE SHOULD be afraid of him; that when he growls we should listen closely.  I do hope Aslan makes a strong appearance when he meets Jill Pole by the stream, possibly one of the greatest scenes in all the books.
NW: Do you anticipate The Silver Chair affecting Jack and Tollers in any way?
DSJ: We simply hope that they complement each other.  One is about a story created by a famous author, the other is about the author himself; we believe BOTH are important. Finding Neverland gave great insight to a story that most know but few understand its creation.  We intend to do the same in Jack and Tollers.
NW: How involved with the project is Douglas Gresham?
DSJ: Douglas is not involved to any degree. He is very busy with The Silver Chair and we hope him all the best.
NW: Have you tried pitching Jack and Tollers to any major Hollywood studios?
DSJ: Our script has ran the gauntlet, but now we're choosing whom we desire to work with. There are particular issues of emphasis in the script we are simply unwilling to do such as Jack's relationship with Mrs. Moore.  There are certain areas we have no desire to explore.
NW: With Lewis and Tolkien back in the spotlight for the past decade, are you surprised no one has made a new film about them yet? Are you aware of any other recent attempts to adapt the story for film?
Fox Searchlight is now working on Tolkien, and I'm sure others will follow.  But am I surprised?  Yes and No: YES; because the story is so compelling. Hollywood is currently re-booting BAD FILMS from the past because of lack of inspiration.  NO; because it has been a very difficult process.  Historic biopics are fraught with entanglements. If I wasn't so moved by the works of these men and how important our story truly is, I would've bailed long ago.
NW: Is the film going to have a more or less equal emphasis on the two authors?
DSJ: Originally the focus was on Jack…but now our main theme is FRIENDSHIP so there will be an equal emphasis. Besides, it's very difficult to make either Jack or Tollers a secondary character.
NW: Some author stories tie in their famous works directly into the story (e.g. Finding Neverland). Others make their works more a part of the background (e.g. Shadowlands). Which would you say Jack and Tollers leans?
You'll have to come and see when the film is released!  But let's just say, Finding Neverland and Shadowlands would be sound company for Jack and Tollers.  As other authors, Jack and Tollers discovered their stories because of the lives they lived and the friends that influenced them. It's going to be an amazing film!
NW: How can fans help?
DSJ: Stay connected to the project through our various webpages.  We need each & every fan to LIKE our page. We'd like to hear from you!
www.facebook.com/Thirddartstudios
www.thirddartstudios.com
www.darrenscottjacobs.com
www.loumarkos.com