Podcast #101: 'The Silver Chair' Book Commentary (Part 1)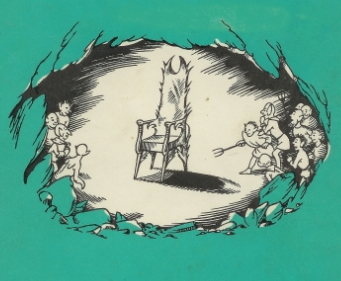 Rilian and Glumpuddle begin a perfectly-timed commentary on the fourth Chronicle of Narnia to be published, The Silver Chair! What better way to gear up for the upcoming film adaptation than to reflect on the timeless source material?
We are inviting fans everywhere to submit audio questions and/or observations about The Silver Chair to include in the podcast! Is there anything in particular (big or small) about the book you would like us to discuss? Any observations you would like to share? What are your favorites scenes and why? What are you most excited to see on film? What advice would you give to the filmmakers? We want to hear from you!
You can send audio files to podcast@narniaweb.com. For iPhones, using the Voice Memos app and then e-mailing the file would probably work best. Another method is uploading a video of yourself asking the question to YouTube (as an unlisted video if you'd like) and sending us the link. We are also still accepting e-mail questions and observations to read on the podcast. UPDATE: The next episode has been recorded.
Chapters discussed:
1. Behind the Gym (3:24)
          Audio question submitted by GymFan (9:11)
2. Jill is Given a Task (16:02)
3. The Sailing of the King (29:21)
4. A Parliament of Owls (34:18)
Podcast: Play in new window | Embed