Pick the Name for the Lady of the Green Kirtle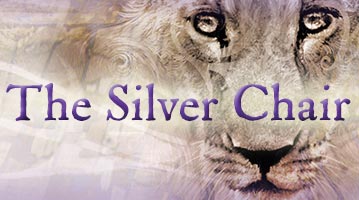 The official Narnia website has opened up an amazing opportunity for fans to submit name ideas for The Lady of the Green Kirtle (view character profile). In The Silver Chair, the Lady is never named. The production team of Mark Gordon, David Magee, and Douglas Gresham will pick the winning name from the submitted entries.
Here is some background from the official entry page:
We are inviting Narnia lovers everywhere to take on a simple challenge – write a name for Lewis' character that will be used in the forthcoming The Silver Chair movie. Being known only as The Lady of the Green Kirtle doesn't make for easy dialog. We want to add a name for this character by which other characters can address her in the script. And, we've opened the door for anyone to submit a suggested name for this character.
Please visit https://www.narnia.com/us/sweepstakes to see the official rules and enter your pick.
If this is the type of fan engagement that we can expect from the Silver Chair production team we may be in for a real treat over the next few years.
How do you feel about The Lady of the Green Kirtle having a name in the movie? Go back to our homepage and VOTE! (bottom-right corner)
Thanks to 'narniafan7' for the tip.