Narnia Watch Party Event on November 14
Posted November 1, 2015 3:00 am by Glumpuddle
Disney/Walden's film adaptation, The Chronicles of Narnia: The Lion, the Witch and the Wardrobe, will be a decade old this December! To celebrate, we are inviting fans to watch the film together while sharing their thoughts, questions, memories, favorite quotes, etc. If you are interested, please post a comment below.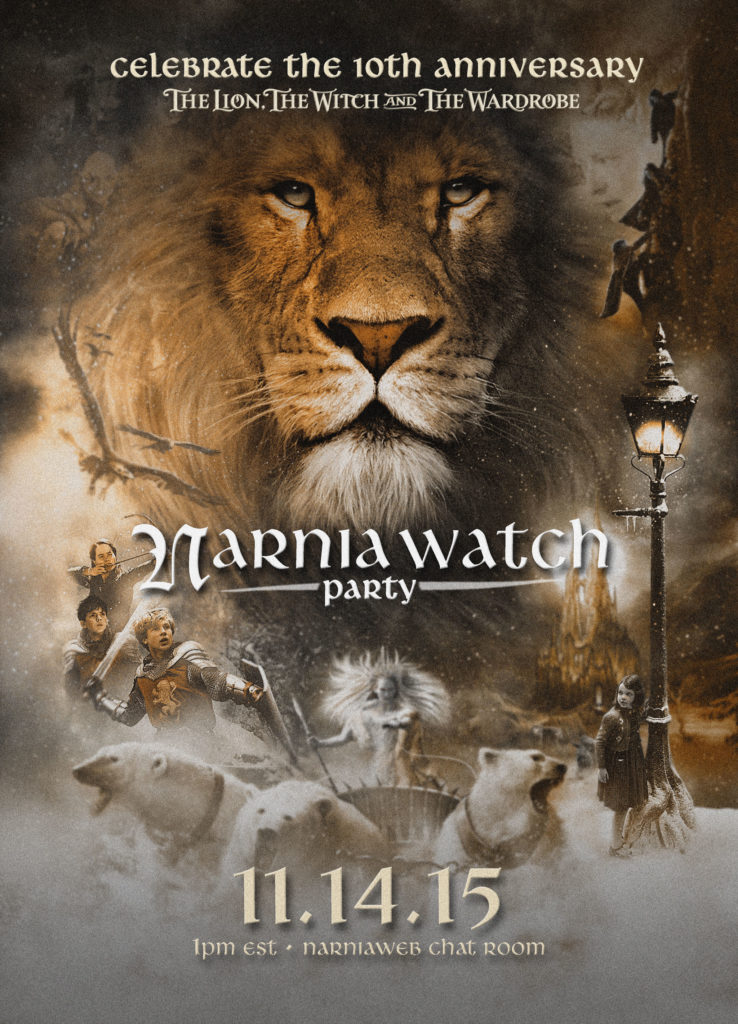 What: 1st Narnia Watch Party Event / Live Fan Commentary
When: Saturday November 14, 1:00pm EST
Where: NarniaWeb Chat Room (free registration required)
To access the chat room, go to the forum, log-in, and click "Member Chat" in the upper-left corner. Have your DVD, Blu-ray, or digital file ready! Instructions for synchronizing movies will be given on the day.
Hope to see you there!
UPDATE: NarniaWeb podcasters Rilian and Glumpuddle will also be live streaming a commentary.