Mark Gordon: The Silver Chair Will Start "A Brand New Franchise"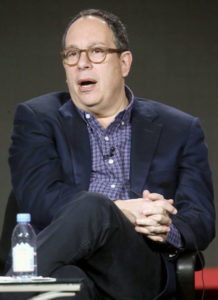 Collider.com caught up with Producer Mark Gordon at the Television Critics Association press tour and asked a few questions about The Chronicles of Narnia: The Silver Chair. Here is what he had to say:
"We're hoping to be able to make the movie very shortly. We're very excited about it."
"It's all going to be a brand new franchise. All original. All original characters, different directors, and an entire new team that this is coming from."
Gordon clarified that by "original characters," he was referring to characters that have not appeared on film. He also indicated that no old cast members will return, apparently ending any hopes of Liam Neeson (Aslan), Will Poulter (Eustace), Ben Barnes (Caspian), and Peter Dinklage (Trumpkin) returning to reprise their roles.
No further details were given in the report, so the door has been left wide open for speculation. "Brand new franchise" might seem to suggest abandoning any continuity with the previous Narnia films… But, keep in mind that these quotes seem to have been given in casual conversation, not an official interview. Caution should be used while picking Gordon's words apart. The report says he "hopes to be able to talk about it more openly soon." There is also still no timetable for production and release.
Thanks to 'littlej' and everyone else that sent in spy reports.
Discuss:
– Will The Silver Chair be a "reboot"?
– New cast
Vote:
How do you feel about Will Poulter not returning to play Eustace? Head over to the front page to vote (bottom-right).