Harper Collins Releases Narnia Colouring Book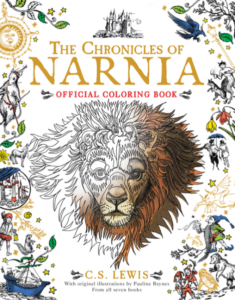 If you've jumped on the coloring book bandwagon like I have, then you will be thrilled to learn that Harper Collins has released 'The Chronicles of Narnia Official Colouring Book.' According to Harper Collins' website, the 96 page book features the original art by Pauline Baynes, maps, favorite quotes, and more.
Order your copy on Harper Collins' website here.
UPDATE: Here's a video review from Glumpuddle's personal channel.