Sony and eOne to Distribute 'The Silver Chair'!
A huge step for The Chronicles of Narnia: The Silver Chair! Narnia.com has announced that the film will be financed by TriStar, eOne and The Mark Gordon Company with Sony and eOne distributing the picture. Mark Gordon, Douglas Gresham, Vincent Sieber, and Melvin Adams will produce. Read the press release.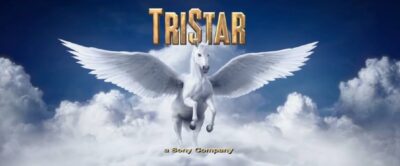 With the move, the franchise, which has taken in nearly $1.6 billion at the worldwide box office, receives a new creative team that will tackle the continuing story with a fresh approach to capture a broad global audience.

Mark Gordon: "Developing this project with The C.S. Lewis Company has been immensely exciting and a real joy. We are so pleased to team up with our good friends at TriStar and our partners at eOne to introduce this new, magical chapter of the Narnia franchise to fans around the world, both old and new,"

Douglas Gresham: "It's been both fun and exciting to work with Mark Gordon and David Magee to develop the next Narnian movie, and now it's a thrill to welcome Tristar to our Narnia family. I greatly look forward to plunging again into the joys and challenges of once more bringing Narnia to the screen, this time with the wonderful story of The Silver Chair."
What does this mean? The Silver Chair has financing and distribution, which significantly increases its chances of being made. But there is still no release date or director at this time.
Stay tuned for NarniaWebber reactions in an upcoming podcast. In the meantime, please post your thoughts below or in the discussion forum.