RUMOR: The Silver Chair Releasing Late 2018?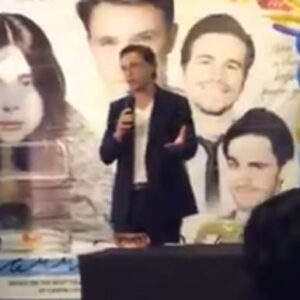 Actor William Moseley (High King Peter) sounded confident about The Chronicles of Narnia: The Silver Chair's production schedule while promoting his latest film, Carrie Pilby. In a video tweeted by a fan, he says:
"The Silver Chair… My character, as you probably know, isn't in that book… until The Last Battle. That starts filming in autumn of this year and will come out one year later. September 2018 or Christmas 2018, the next Narnia will be released."
High King Peter is also mentioned, but does not actually make an appearance, in The Horse and His Boy by C.S. Lewis.
Moseley is an unlikely source for an announcement like this, so consider it just a rumor for now. He may have been merely summarizing what many fans have speculated since Producer Douglas Gresham revealed his hopes to start pre-production early this year. We are working on getting confirmation.
UPDATE: Here's the complete video. When asked if he would be willing to play Peter again, he responds "Yes, 100%!"