How to Turn a Book Into a Movie | Talking Beasts
Posted April 17, 2017 5:00 am by Glumpuddle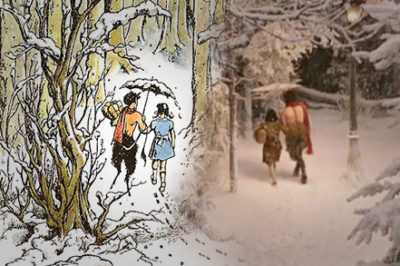 Podcast discussion: Is it a good idea to turn the Chronicles of Narnia into films? What is a good adaptation? What kinds of changes are acceptable? Where is the line? Listen and then post your thoughts below.
C.S. Lewis Minute, our new regular feature, comes from William O'Flaherty. He is the author of C.S. Lewis Goes to Hell and creator of EssentialCSLewis.com.
Think you can stump a NarniaWebber? Submit Narnia trivia questions to podcast[at]narniaweb.com with the subject "Stump" (please do not include the answer).
Look for our next episode on May 1.
Podcast: Play in new window | Download
Subscribe: Apple Podcasts | Android | RSS