How will The Silver Chair be changed? | Talking Beasts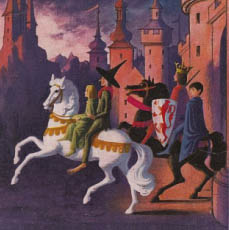 Podcast discussion: Few books can be successfully translated to film without being altered. But where is the line? Will The Silver Chair add a battle scene? Which scenes are in danger of being cutdown?
The Silver Chair reading group just launched in the discussion forum! We will be discussing your posts in an upcoming episode (look for it on May 15).
C.S. Lewis Minute comes from William O'Flaherty. He is the author of C.S. Lewis Goes to Hell and creator of EssentialCSLewis.com.
Think you can stump a NarniaWebber? Submit Narnia trivia questions to podcast[at]narniaweb.com with the subject "Stump" (please do not include the answer).
Listen:
Podcast: Play in new window | Download | Embed
Subscribe: Apple Podcasts | Android | RSS