Logos Prince Caspian Stage Play DVD Has Been Cancelled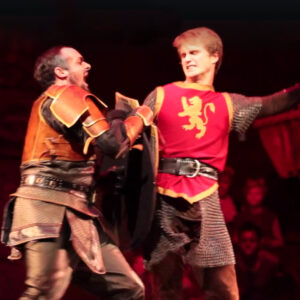 Word has reached us that, unfortunately, the DVD recording of the Prince Caspian stage play at the Logos Theatre has been cancelled. But tickets are still available for upcoming performances in Taylors, SC.
NarniaWeb will be attending a performance. Check back this Summer for our review.
Douglas Gresham has been praising the show (watch video). "I was amazed at the quality of the stage work, the acting, and everything to do with this production," he said. "It's the first ever professional production of Prince Caspian on stage. It's important to me that a production that opens the idea of Prince Caspian on stage should be a very good one, and this is."