The Silver Chair Director Said the B Word | Talking Beasts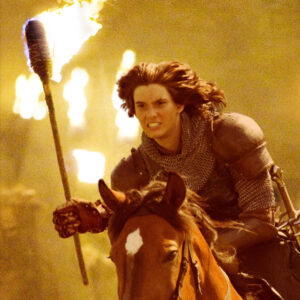 In an exciting interaction between the director and fanbase, Joe Johnston answered some questions and created many more. What did he mean by a new Narnia "trilogy" coming soon? How do we feel about Will Poulter officially not returning? And what about the b-word NarniaWebbers fear? Listen to Glumpuddle, Twigs, and Fantasia Kitty break it all down.
The Silver Chair Reading Group is still going! We will continue to discuss your posts in future episodes.
Thanks to MinotaurforAslan for editing this episode. Follow his YouTube channels: aMinotaursJourney | aSongScout
Think you can stump a NarniaWebber? Submit Narnia trivia questions to podcast[at]narniaweb.com with the subject "Stump" (please do not include the answer).
Next Episode: Monday, June 12
Podcast: Play in new window | Embed