Will Poulter "Too Old" to Play Eustace in The Silver Chair
The Chronicles of Narnia: The Silver Chair will be starting with a clean slate for the franchise, Director Joe Johnston emphasized on Saturday.
New Cast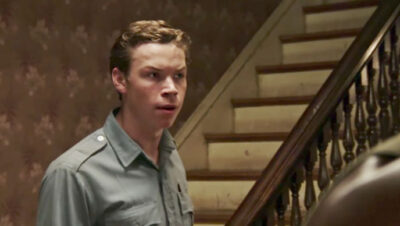 Joe finally put the nail in the coffin in case there was any doubt remaining: Will Poulter will not be reprising his role as Eustace Clarence Scrubb in The Silver Chair. But his age was not Joe's only reason:
"Will Poulter is a very good actor, but he's too old to play Eustace now. But beyond that, I want to set this apart from the other trilogy. So, I'm going to start with an all-new cast."
Poulter is 24 now, 15 years older than the character in the book according to C.S. Lewis's timeline. The actor most recently appeared in Detroit. (Speaking of casting, Johnston said his ideal choice to play Puddleglum would be a young John Cleese)
New Look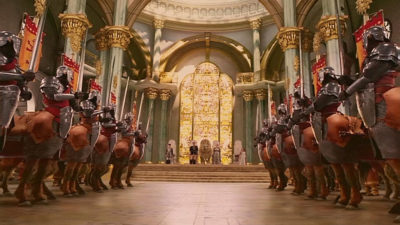 Joe added that The Silver Chair will not follow the design aesthetic of previous Narnia films.
"This is going to look different. It's going to reflect my vision of what I think The Silver Chair is – the book. I have a production designer who is starting very shortly who I'm very excited about is going to design an amazing film. […] I want to open this film up; I don't want it to feel like it was shot on a stage. So, a lot of it will be shot on location, probably in New Zealand on the South Island."
New Trilogy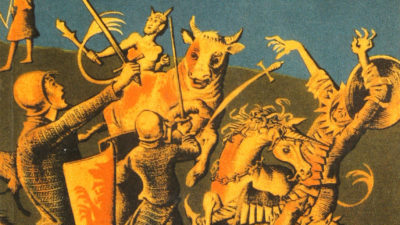 "Everything is new; this is the beginning of a brand-new trilogy. We will make reference to characters and events in the other films as the book does, but think of this as the beginning of an all-new trilogy."
This certaintly raises interesting questions since there are four books remaining in the series, but perhaps Joe will elaborate in a future video. Stay tuned!
We will be discussing all the latest news in the next episode of our biweekly podcast, Talking Beasts. Look for it on Tuesday May 30.