The Silver Chair is About a Bullied Girl, Says TriStar President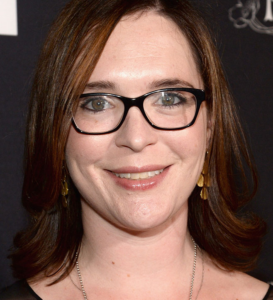 The Hollywood Reporter recently published a wide-ranging interview with Hannah Minghella, the President of TriStar Pictures. Minghella shared thoughts on reviving the Narnia franchise with the fourth book in the series, the theme of The Silver Chair, and the character of Jill.
Why did you acquire the Narnia franchise given that it's been seven years since the last one? And why begin with Silver Chair, the fourth book in the series, rather than just start over?

Disney made the first one, which was a wonderful movie. I don't think the world is necessarily ready for or asking for a remake of that film. Silver Chair is a perfect moment to rejoin the franchise because it introduces a new character, a young girl named Jill, going into Narnia for the first time. Thematically, the story of a young girl who is being bullied but who has to find the courage to stand up not just for herself but ultimately all Narnians has such strong positive messaging.
She also offered these comments about the concept of filmmaker-driven films behind TriStar Pictures:
Has the mandate at TriStar changed in the two years since you took over?

I've slightly expanded the mandate. We're genre agnostic and budget agnostic at TriStar. The common denominators for all TriStar films are they are original or elevated or filmmaker-driven in some way.

With Tom Rothman charged with turning around big Sony, is he more hands off with TriStar?

TriStar has always been a division where everybody's going to be a little bit more hands off, right? Because this whole idea of TriStar is to bring in filmmakers and advocate for them and create a space for them to really be the creative leaders of their movies. So, yes, Tom is a little hands off with TriStar. And I take that both as a sign of his commitment to making filmmaker-driven movies and also his confidence in me and the team we have.
Share your comments on the interview below! Are you excited about TriStar Pictures making this movie? What do you think is the message of The Silver Chair?
Thanks to narnia fan 7 for the alert.