Would C.S. Lewis Like the Narnia Movies? | Talking Beasts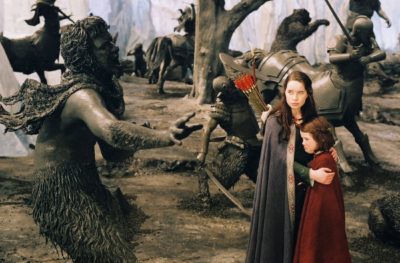 In a recent opinion piece, Fantasia Kitty (NarniaWeb Forum Administrator) said she felt the essence of C.S. Lewis's Narnia books, joy, was largely absent from the first three film adaptations. Glumpuddle and Rilian give their two cents and go into reasons the movies turned out the way they did.
This episode's Stump question: Which Narnia book is the shortest? Listen to see if Rilian gets it right. If you think you can stump a NarniaWebber, submit questions to podcast[at]narniaweb.com with "Stump" as the subject (please do not include the answer).
The C.S. Lewis Minute is brought to you by William O'Flaherty, author of C.S. Lewis Goes to Hell and creator of EssentialCSLewis.com.
Look for our next episode on Monday, August 7.
Podcast: Play in new window | Embed