Greatest Moments in The Chronicles of Narnia | Talking Beasts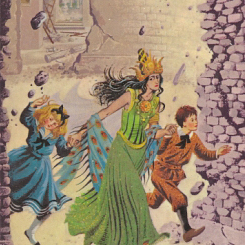 Which scenes in The Chronicles of Narnia by C.S. Lewis have meant the most to you? For this episode of Talking Beasts, Glumpuddle and Rilian had the difficult task of selecting 3 favorite moments out of so many. Listen to their list and then post yours!
The Silver Chair Reading Group is still open. Join the discussion: http://bit.ly/2pOG2ZU
Think you can stump a NarniaWebber? Submit Narnia trivia questions to podcast[at]narniaweb.com with "Stump" as the subject (please do not include the answer).
Thanks to AJAiken for editing this episode: https://ajaiken.wordpress.com/
Look for our next episode (video!) on Monday September 4. We will be discussing what we don't want to see in  The Chronicles of Narnia: The Silver Chair movie.
Podcast: Play in new window | Embed