Jill-Eustace Romance (and Other Bad Ideas for The Silver Chair) | Talking Beasts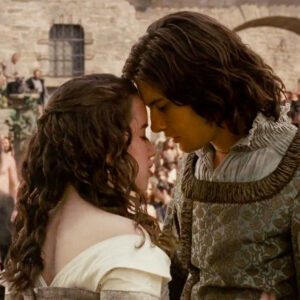 It's our first video podcast! Join 3 NarniaWeb veterans as they list things they do not want to see in The Chronicles of Narnia: The Silver Chair. Romance (13:57), expanded battle scenes, green mist, depressed Puddleglum, gallyshlop… and of course the White Witch. The next episode's discussion will take a lighter turn, focusing on our hopes for the movie.
NarniaWebbers: Glumpuddle, Rilian, GymFan
Do you have any concerns about The Silver Chair? Please post a comment below!
View the episode on YouTube: https://youtu.be/Jpis4LUtIa4
Or just listen to the audio:
Podcast: Play in new window | Download | Embed
Subscribe: Apple Podcasts | Android | RSS