The Silver Chair is Mark Gordon's Next Project?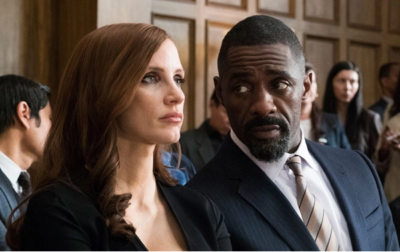 In 2015, it was announced that The Silver Chair producer Mark Gordon and Entertainment One (eOne) had formed a partnership, and a recent article in Variety discusses this partnership's first film headed to the silver screen: Molly's Game, an acclaimed, based-on-a-true-story drama centered around an underground poker game. The article also offers some insight into the general vision for the company and its next project, which Narnia fans will likely find encouraging as we wait for further news on The Chronicles of Narnia: The Silver Chair:
The goal is for Gordon's group to produce anywhere from two to four films a year. The company thinks that "Narnia: The Silver Chair," a revival of C.S. Lewis' "Chronicles of Narnia" film series, will be its next project.
While the article suggests that Mark Gordon will be "venturing into big-budget fantasy territory" with The Silver Chair, this quote from Gordon also indicates the diversity of eOne's projects:
"The great thing about eOne is that because they are so strong in terms of their distribution operations, we are developing and making films that are anywhere from $5 million to $150 million. There are no particular dos and don'ts as far as what movies to make. We just want them to be creatively strong, commercial pictures with an accent on quality."
Thanks to 'Bartek' for the alert.