Joe Johnston to Direct Reshoots for The Nutcracker and the Four Realms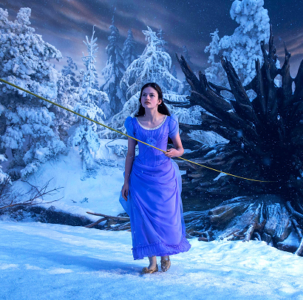 According to recent reports, The Chronicles of Narnia: The Silver Chair director Joe Johnston is being brought in to direct additional photography for an upcoming film from Walt Disney Pictures and The Mark Gordon Company. Set to be released on November 2nd, 2018, The Nutcracker and the Four Realms was originally directed by Lasse Hallstrom before the studio determined that reshoots were needed. Due to scheduling conflicts, Hallstrom is unable to return to direct and the reshoots will be directed by Johnston instead.
Will Joe Johnston's involvement with another big-budget fantasy affect The Silver Chair? It doesn't look like that will be the case. Principal photography for The Nutcracker and the Four Realms lasted four months and wrapped last January, whereas the additional shooting directed by Johnston is expected to span only thirty-two days. At the end of October, Joe Johnston said that he hopes to start prepping for The Silver Chair in July of next year. His brief involvement with Nutcracker is unlikely to interfere with those plans.
Thanks to 'narnia fan 7' for the alert.