New Documentary Series: A Hobbit, A Wardrobe, and A Great War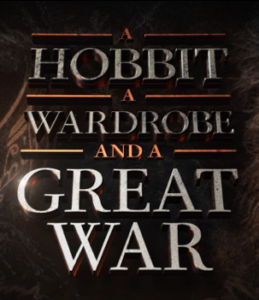 A new documentary series about C.S. Lewis and J.R.R. Tolkien is in the works. Produced by the non-profit film production company Eastgate Creative and scheduled for release in November of next year, A Hobbit, A Wardrobe, and A Great War explores the friendship of the two authors, their experiences during the First World War, and the impact of the war on their lives, their faith, and their imaginations.
Based on Joseph Loconte's New York Times bestseller, the film examines how Tolkien's combat experience during the First World War—at the Battle of the Somme—launched him on his literary quest. The film reveals how the conflict reinforced Lewis's youthful atheism—he was injured in combat—but also stirred his spiritual longings. The film traces the careers of both men at Oxford University, and their deepening friendship as they discover a mutual love of medieval, romantic literature. Facing the threat of another world war, Tolkien and Lewis reach back into their earlier experience of war as they compose their epic works of fantasy, The Lord of the Rings and The Chronicles of Narnia.
Check out the trailer below: