Racism in The Chronicles of Narnia? Let's Talk… | Talking Beasts
Posted March 13, 2018 8:00 am by Glumpuddle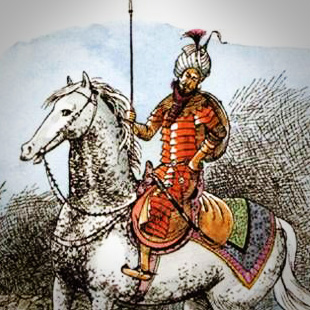 Picking up our commentary on The Horse and His Boy right where we left off! Shasta, Bree, Aravis, and Hwin are nearing the city of Tashbaan… and this is probably the best place to address accusations of racism in C.S. Lewis's description of Calormen culture. (If you really want to dive into this issue, read Dr. Devin Brown's excellent article)
Regardless of the C.S. Lewis's actual intentions, is this a valid reaction to the text? And how should the Calormens be handled in a future movie adaptation?
We get into that around the 23-minute mark of this episode. But first, we read a few of your comments and discuss the themes of family and separation. Listen and enjoy.
– Glumpuddle
Think you can stump a NarniaWebber? Send trivia questions to podcast[at]narniaweb.com with "Stump" as the subject.
Voices of NarniaWeb: Send your 1-3 minute audio file to podcast[at]narniaweb.com with "Voice" as the subject. Suggested talking points:
Begin with your name/alias and location (country or state will suffice)
How you discovered Narnia, first impressions
Favorite book, character, scene
Anything else you'd like to say about Narnia, what it means to you, your reactions to the movies, etc.
The C.S. Lewis Minute is brought to you by William O'Flaherty from EssentialCSLewis.com.
Be a talking beast! Post a comment below or in the Facebook group.
Podcast: Play in new window | Download
Subscribe: Apple Podcasts | Android | RSS