Lasaraleen's Life – "What More Do You Want?" | Talking Beasts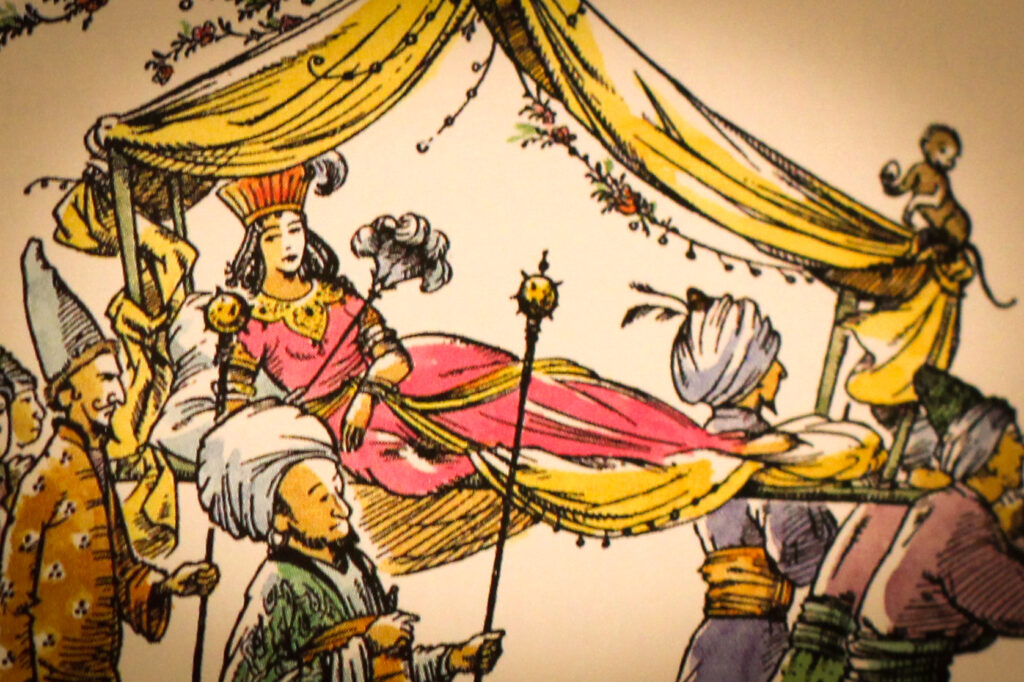 The Horse and His Boy Book Commentary, Part 4
Podcast Discussion
Lasaraleen Tarkheena is a minor character, but a podcast discussion devoted to her somehow feels long overdue. Is it possible there really is more to life than clothes, parties, and gossip? Let's talk…
Because we recorded this immediately after the previous episode, we do not respond to comments here. But we will next time, so please keep them coming!
– Glumpuddle
Think you can stump a NarniaWebber? Send trivia questions to podcast[at]narniaweb.com with "Stump" as the subject.
Voices of NarniaWeb: Send your 1-3 minute audio file to podcast[at]narniaweb.com with "Voice" as the subject. For best quality, hold the microphone within a few inches of your mouth. Suggested talking points:
Begin with your name/alias and location (country or state will suffice)
How you discovered Narnia, first impressions
Favorite book, character, scene
Anything else you'd like to say about Narnia, what it means to you, your reactions to the movies, etc.
The C.S. Lewis Minute is brought to you by William O'Flaherty from EssentialCSLewis.com.
Be a talking beast! Post a comment below or in the Facebook group.
Podcast: Play in new window | Embed