Original Narnia Screenwriters Have Warning for "The Silver Chair"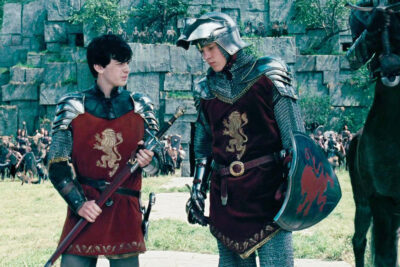 According to a recent interview with IndieWire the writers of the first three Chronicles of Narnia movies, Christopher Markus and Stephen McFeely, like the idea of The Silver Chair movie, but not the idea of turning it into another franchise.
"They're gonna be in trouble if they, like other people, have felt like, 'We can turn this into a great big fantasy franchise,' because the books are all different, and not each one is gonna give you that same movie," Markus said.
Markus does have ideas for how to adapt the remaining books in the series though.
"You can make a thoughtful movie from each one and it would be great if the people were prepared to do that."
Markus and McFeely wrote the script for Joe Johnston's Captain America: The First Avenger. Their next movie, Avengers: Infinity War, hits theaters April 27.
David Magee is currently the only screenwriter on The Chronicles of Narnia: The Silver Chair. (Exclusive interview)
Thanks to Bartek for alerting us!