Narnia vs. The Lord of the Rings | Talking Beasts
Posted September 17, 2018 6:00 am by Glumpuddle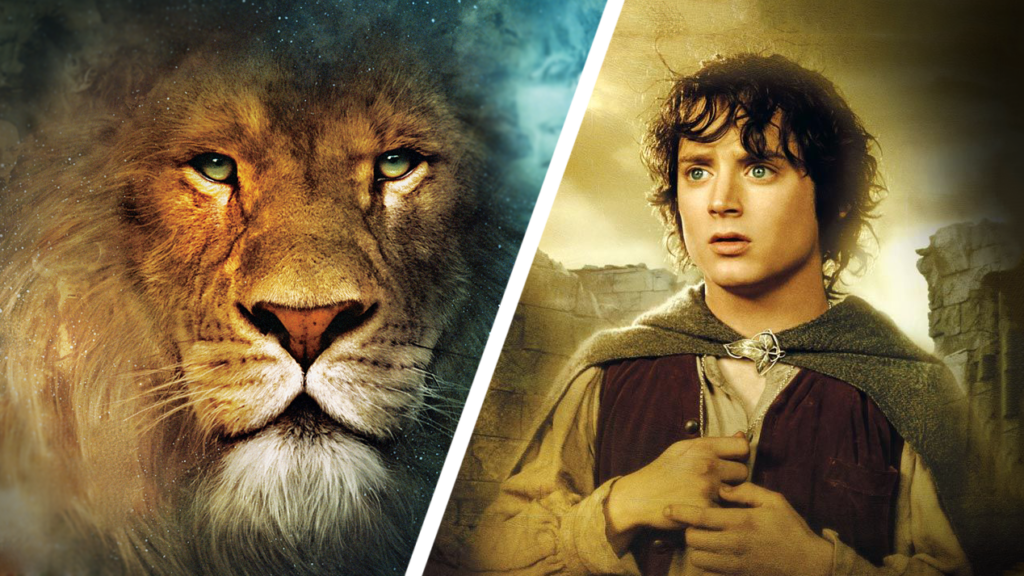 Podcast Discussion
C. S. Lewis and J. R. R. Tolkien were close friends that each had an enormous impact on the fantasy genre. And, the huge success The Fellowship of the Ring movie (2001) paved the way for a film adaptation of The Lion, the Witch and the Wardrobe (2005). So, it is not surprising that these two amazing works of literature are often compared. And, it is about time we did that on this podcast.
Which is better? Many NarniaWebbers adore both worlds, so don't assume that Narnia has home field advantage in this episode. Listen to Rilian and Glumpuddle discuss which books and movies they prefer, and what makes a good adaptation.
Voices of NarniaWeb: Send your 1-3 minute audio file to podcast[at]narniaweb.com with "Voice" as the subject. For best quality, hold the microphone within a few inches of your mouth.
Podcast: Play in new window | Download
Subscribe: Apple Podcasts | Android | RSS