Tickets On Sale For 'The Horse and His Boy' at The Logos Theatre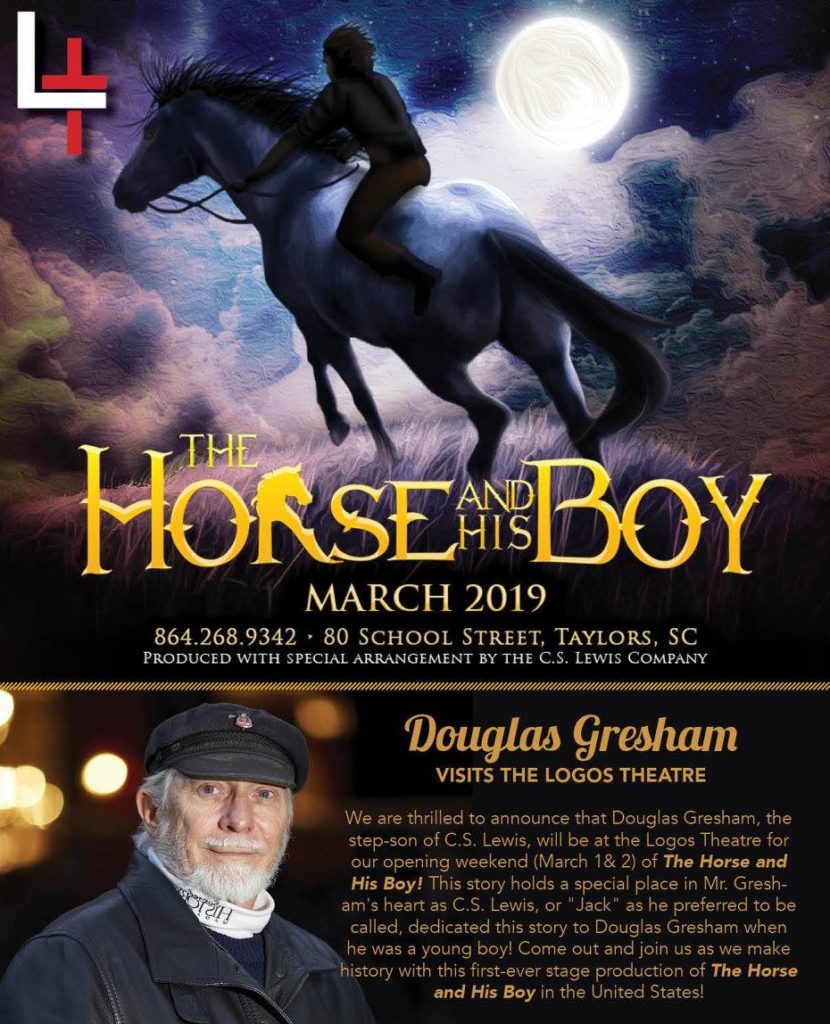 Narnia history will be made on March 1, 2019.
Tickets for the first-ever United States stage production of The Horse and His Boy are now on sale. It will premiere at The Logos Theatre in Taylors, SC.
Here is a behind-the-scenes look at the horses.
Douglas Gresham, stepson of C.S. Lewis, will be attending the first two performances. The book was dedicated to him and his brother. Listen to NarniaWeb's discussion with Mr. Gresham about the book and his excitement for the upcoming play.
Over a dozen NarniaWebbers will be in the audience on opening night, so stay tuned for our review.
We understand most of our readers will not be able to make it to South Carolina. But we hope you will join us in celebrating one of the lesser-known (and for many, favorite) Narnia stories getting much-deserved attention.
Read our review for The Logos' Theatre's Prince Caspian production.