Ballet Inspired by "The Great Divorce" Premieres This Weekend
Ballet 5:8 is premiering a ballet inspired by C.S. Lewis' The Great Divorce by Artistic Director Julianna Rubio Slager this weekend in Grand Rapids, MI called The Space in Between.
Drawing inspiration from The Great Divorce by C.S. Lewis, The Space in Between explores the nature of eternity and the joy found on its shores.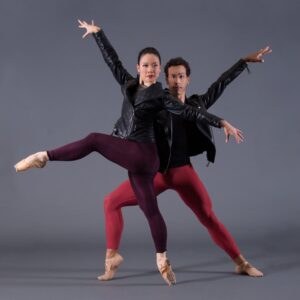 The Space in Between is a one-act ballet that will be performed with another original by Slader, Four Seasons of the Soul. The ballets will be toured in other cities, including Chicago, Fort Wayne, and Memphis. Tickets are available on the Ballet 5:8 website. Seen the show? Be sure to tell us what you think!