Vote Narnia in the Final Week of The Great American Read

Do you think that The Chronicles of Narnia should be crowned as America's best-loved novel?
It's now the final week to vote in The Great American Read on PBS. After five months and almost four million votes cast, C. S. Lewis's classic series is currently ranked in the Top Ten from a list of one hundred books. The winner will be announced during the grand finale episode on October 23rd, but there's still time to vote and help Narnia take the gold!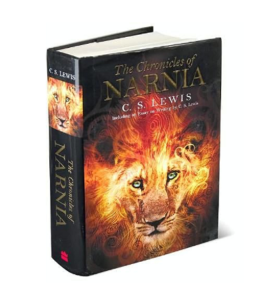 HOW TO VOTE:
– The Great American Read website (Search: "Narnia").
– Facebook or Twitter using the hashtag #VOTENarnia.
– Texting #VoteNarnia to 97979.
– Calling toll free at 1-855-443-6522.
You may vote once per day with each of these voting methods.
Voting is eligible to individuals in the United States and Canada. For more information, check out the How to Vote page.
Remember, voting ends on October 18th at 11:59 pm PT, so the clock is ticking. #VoteNarnia and show the world that Aslan is on the move!