Mr. Tumnus on SNL
James McAvoy appeared in costume as Mr. Tumnus on Saturday Night Live this weekend. Be aware that most of the dialogue is explicitly sexual. You can view the video here.
Skandar Keynes, Georgie Henley, and William Moseley tweeted about the skit.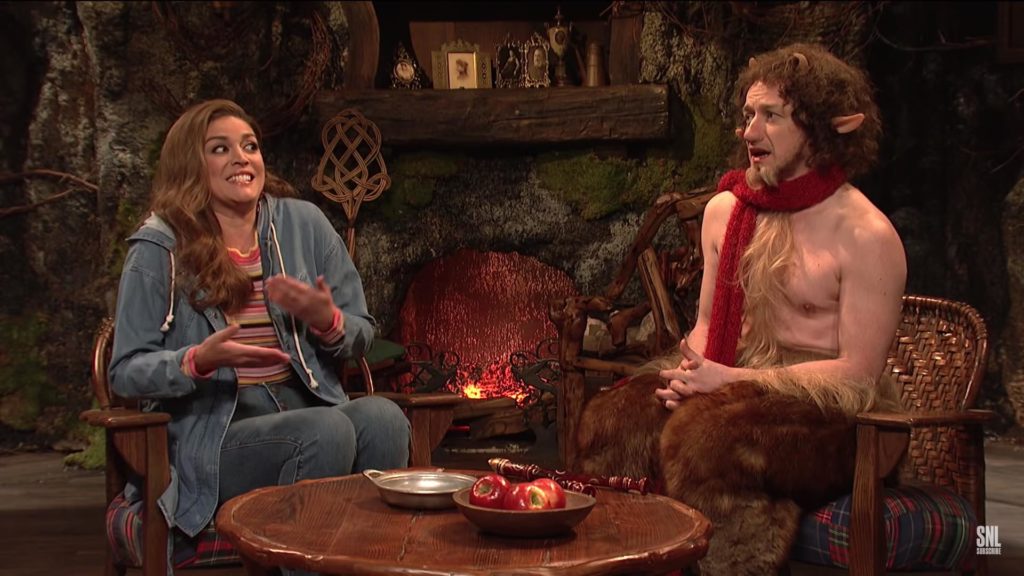 McAvoy's latest movie, Glass, is currently in theaters.
Thanks to McKenan for the alert.