Opinion: An Animated Narnia Movie Should Be Considered
Author: AJAiken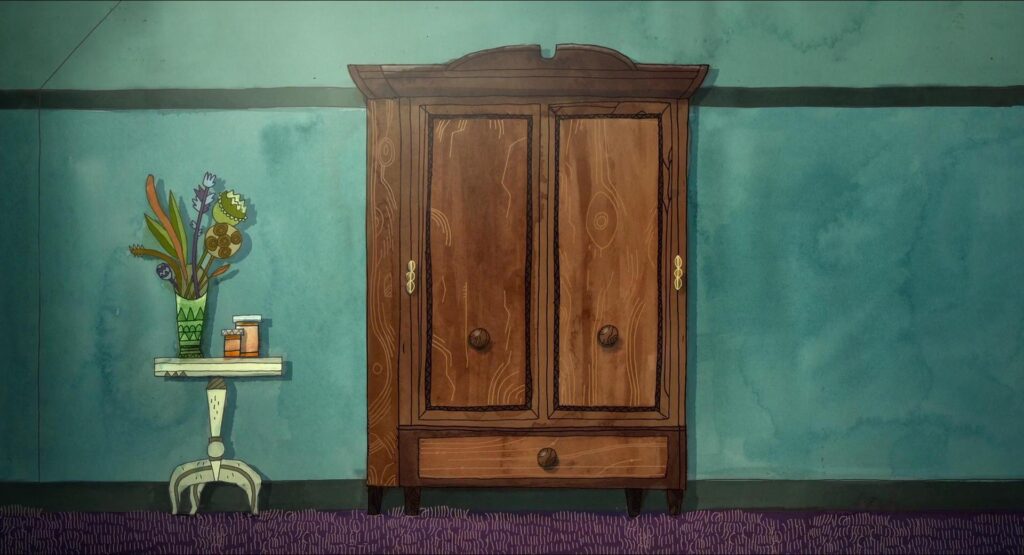 Amanda Aiken is a storyboard artist and animator in Scotland. She also co-edits Talking Beasts: The Narnia Podcast.
Despite animation being heavily used in many productions, bringing to life characters like Aslan, Reepicheep, and the Beavers, the idea of a fully-animated Narnia isn't something that universally appeals.
Particularly in the West, there's an attitude that animation is for children. No adults allowed! Even among filmmakers the medium can be seen as inferior, an opinion which not only overlooks the incredible amount of work which goes into animation but misses out on a beautiful and surprising art form.
Through a brief (and incomplete) look at the feature animation pipeline, I'll explore what a new animated adaptation could bring to Narnia.
Story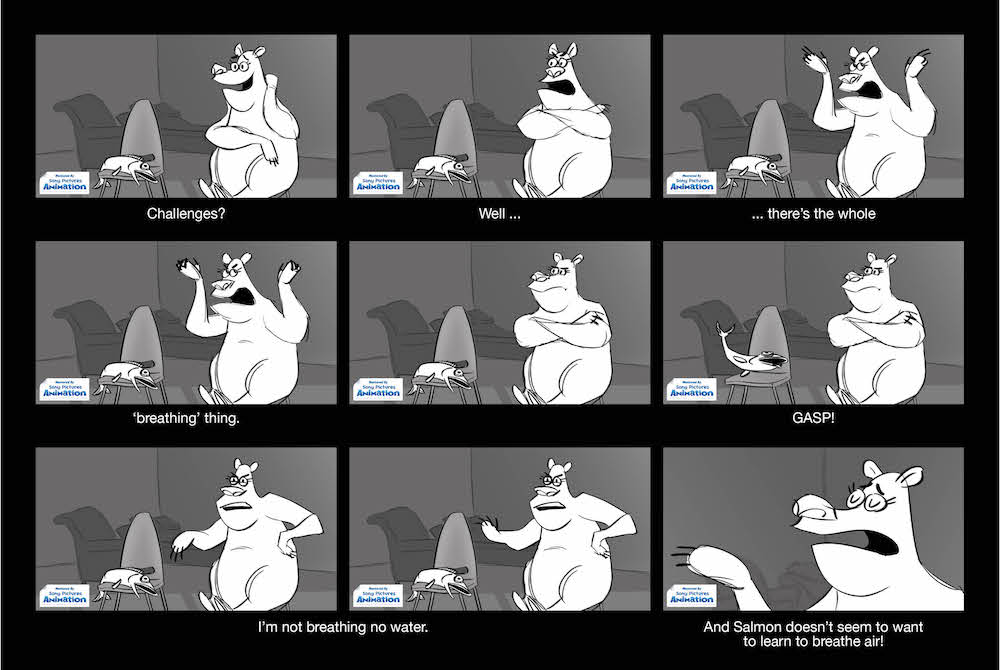 In animation, storyboards and scripts are usually developed simultaneously. This allows for visuals to drive the story. With several board artists collaborating on each production, scenes and shots are passed from person to person. Every moment is planned and studied and discussed; often, it's redrawn several times. That drawing will be taken to layout, where key poses are created. From those, each scene is animated. When the storyboards are edited together into an animatic with temporary voices and sound effects, it's like watching the movie before it's made. It's the blueprint for the entire production. This gives a certainty live action can't match when so much depends on the sets and locations, the weather, and what the actors had for breakfast. Though some live action directors do storyboard heavily, all animated films are 100% storyboarded as it's such an integral part of the process. This is why live action sequences with visual effects have animatics, as the VFX animation has to be planned perfectly.
Creative Control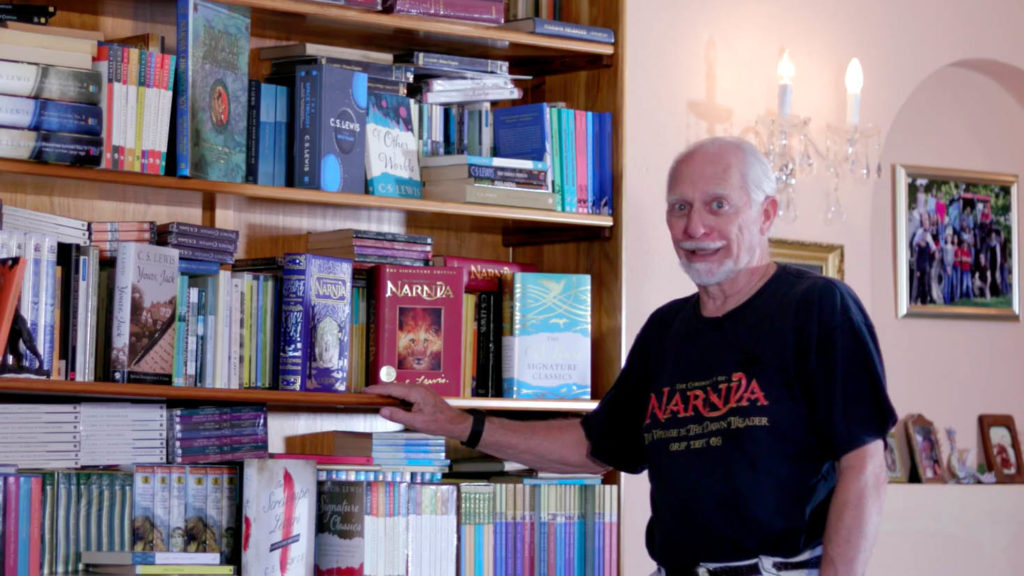 On the flip side, this method of development means a story can quickly deviate from initial ideas and source material. With films like The Princess and the Frog and How to Train Your Dragon, the original stories have been drastically changed (though both kept their core ideas). Howl's Moving Castle is recognizable, but the story and themes are different. Of course, such transformations are present across all media, not animation alone.
In the case of Narnia, the C. S. Lewis estate and Douglas Gresham would have more of a say in the creation of a film. With such overseers it is unlikely that changes similar to those of the films above would be made. Yet changes do need to be made to translate a story from book to screen, and we've seen the good and bad of that across all the previous adaptations.
Joy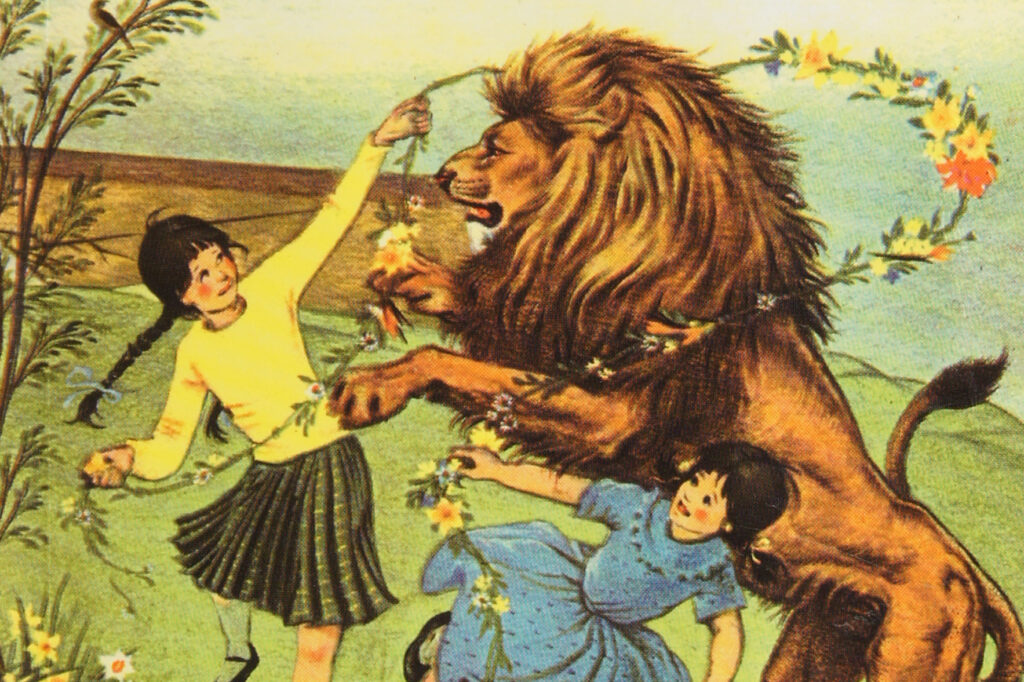 Where animation could really make a story from Narnia shine is in adapting moments that are closer in feel to the book. As Fantasia mentioned in her opinion piece, those moments of joy – like Lucy and Susan playing with Aslan, or the romp at the end of Prince Caspian – were cut by both the Walden and BBC adaptations despite being so memorable. Yet they're a key indicator of what Narnia is to fans. Perhaps the problem is that taking these moments into live action seems a bit silly. How can you show a lion playing with little children and make it look fun and not terrifying? How can you show the riot and revel of the romp? Or the stately game of the Great Snow Dance?
One of my favourite animated sequences is the song "Colours of the Wind" in Pocahontas. I can't imagine this in live action. If it were it would seem foolish, sappy, overblown. Animated, it's powerful and beautiful. It has joy. How wonderful it would be to see any of those Narnia moments made, not necessarily in that style, but with that sincerity of emotion.
Style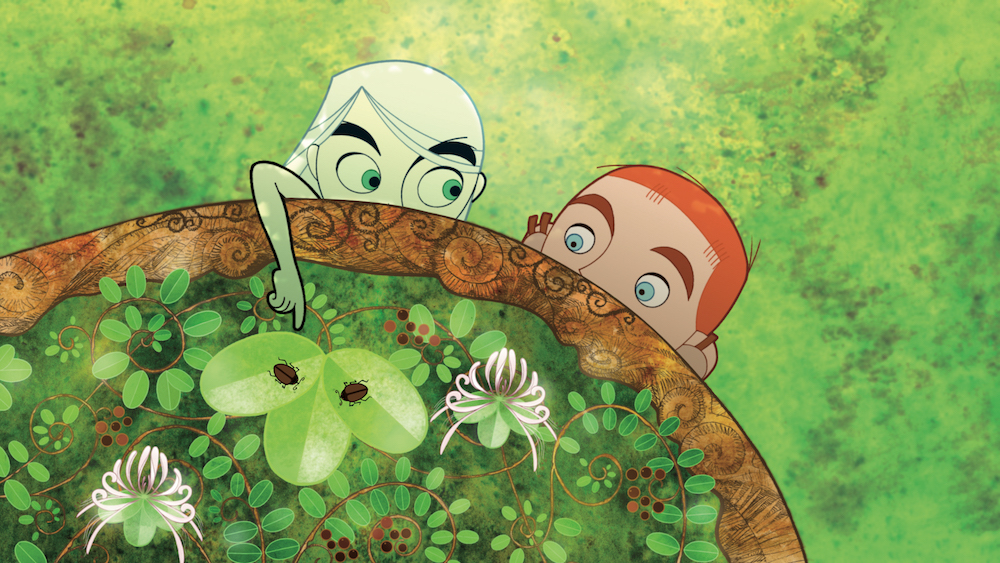 Animation has been criticized for its caricature, including by C. S. Lewis:
I thought [Snow White and the Seven Dwarfs] almost inconceivably good and bad.

[…] The next worst [thing] was the faces of the dwarfs. Dwarfs ought to be ugly of course, but not in that way.

[…] But, all the terrifying bits were good, and the animals really most moving: and the use of shadows (of dwarfs and vultures) was real genius.'

C. S. Lewis to A. K. Hamilton (1939)
I would love to see a Narnia onscreen where the design of characters, backgrounds and colours are all created to fit the story that's being told. In an animated film every element onscreen has to be designed and drawn or modelled, from a landscape in the background to a hairbrush. This is in no way disapproving of the incredible work by Weta Workshop and others but ensuring that such design is carried across the entire production and is not restricted to photo-real representations.
For The Secret of Kells, Cartoon Saloon drew extensively from the Book of Kells. The Celtic designs influence the entire film, from characters to the flat perspective. It's a cohesive, and beautiful, whole. A recent film which also impressed me in this regard is Spider-Man: Into the Spider-Verse. Inspired by the comics in its use of colour, texture, layout, and character design, watching the film feels like reading a Spider-Man comic.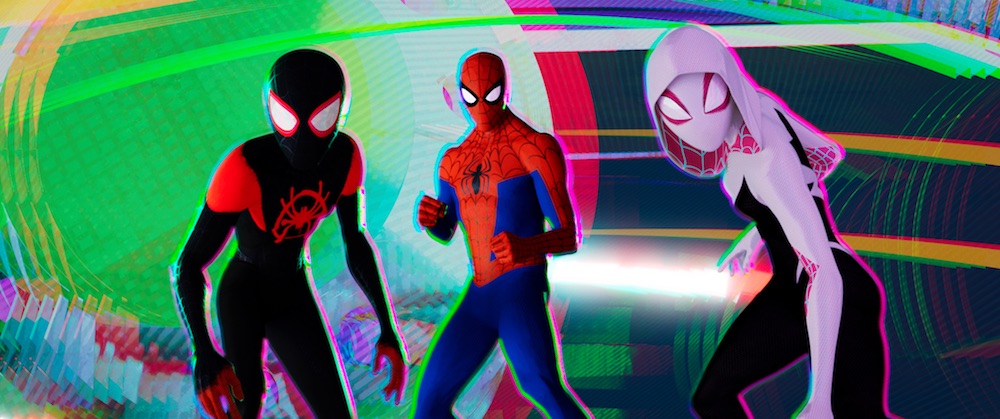 Imagine a film directly inspired by Pauline Baynes' illustrations. So much of what I imagine of Narnia is taken from her drawings, and no adaptation yet has followed those designs. For me, this is the heart of why an animated Narnia could be so special.
Performance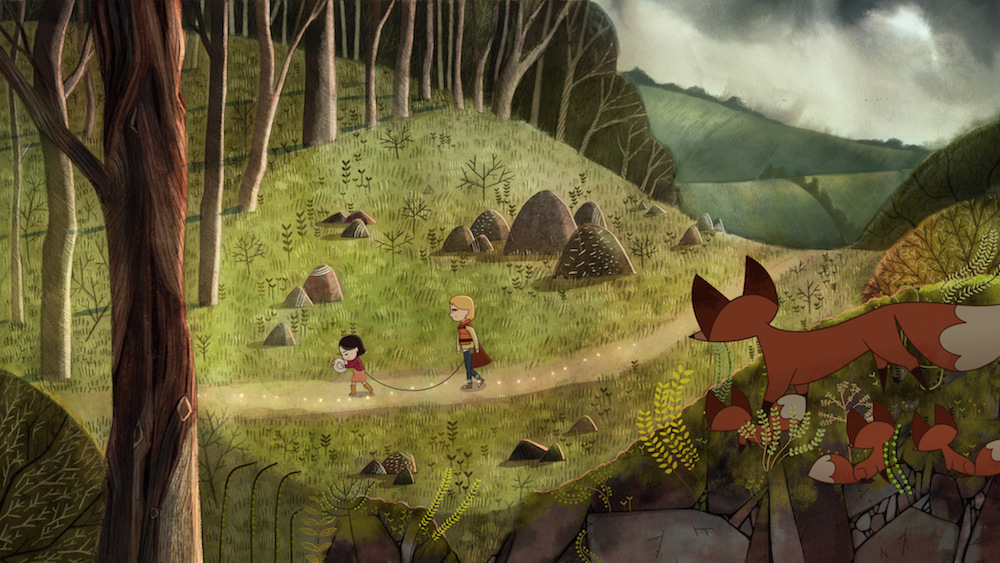 One of the real strengths of animation is creating perfect acting for the perfect scene. Animation doesn't require an actor to hit their mark at the same point over several takes. It's planned, and changed over the course of the project, to tell the perfect story. This is such an assumed thing that bad acting is almost never mentioned when talking about animation. Instead what's talked about is 'bad animation', a vague and hard-to-define term which is normally about awkward or unlikely movement.
Low-budget animation can have bad animation. Less money = less time = less planning, plus less able animators. Animation is expensive because it takes time; with less time, on low-budget or TV productions, it's generally not as well made. There are exceptions, and there is excellent TV animation, but for an animated Narnia with a good story, good design, and good animation, I'd argue for a feature with a good budget.
C. S. Lewis

While complimenting a producer at the BBC on a recent Narnia radio adaptation, Lewis wrote:
But I am absolutely opposed—adamant isn't in it!—to a TV version. Anthropomorphic animals, when taken out of narrative into actual visibility, always turn into buffoonery or nightmare. At least, with photography. Cartoons (if only Disney did not combine so much vulgarity with his genius!) wd. be another matter. A human, pantomime, Aslan wd. be to me blasphemy.'

C. S. Lewis to Lance Sieveking (1959)
It would be fascinating to know what Lewis' views of the adaptations that have followed would have been. Like his opinions of Snow White, I imagine there would be parts he'd love and parts he'd hate in all of them.
What I take from his letters is that he greatly admired the art form of animation but was frustrated with Disney's apparent disregard of mythology. I wonder what Lewis would have thought of The Secret of Kells and Song of the Sea. Both are steeped in myth and legend, with gorgeous use of colour and design to boot; perhaps he wouldn't have liked the (deceptively) simple characters, though I think he may have appreciated the consistency in style.
The Future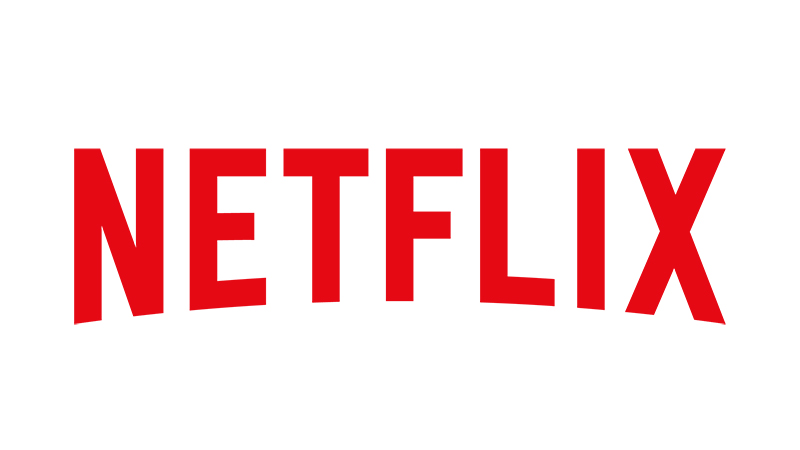 However, there's no point making an animated film just so it's animated; no film should be made for the sake of it. I hope that, at some point, a director is inspired to make an animated Narnia movie because there are so many opportunities for storytelling in animation that go beyond any other medium. In the end, though, whether a Narnia adaptation is live action, animation, a stage play or anything else, what's important is that it honours and grows out of the books.
---
The views and opinions expressed in this article are those of the author and do not necessarily reflect the position of NarniaWeb.

Do you think Netflix should make an animated Narnia adaptation? Post a comment below!