The First Child to Read "The Lion, the Witch and the Wardrobe"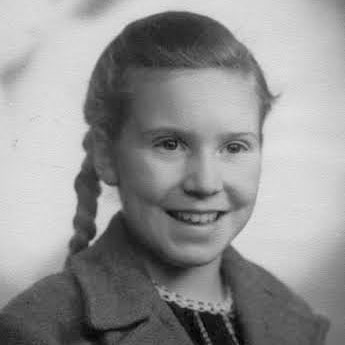 Lucy Barfield, goddaughter of C.S. Lewis, was born on this day in 1935. Readers of The Lion, the Witch and the Wardrobe will recognize her name from the book's opening dedication:
My Dear Lucy,

I wrote this story for you, but when I began it I had not realized that girls grow quicker than books. As a result, you are already too old for fairy tales, and by the time it is printed and bound you will be older still. But some day you will be old enough to start reading fairy tales again. You can then take it down from some upper shelf, dust it, and tell me what you think of it. I shall probably be too deaf to hear, and too old to understand a word you say but I shall still be,

your affectionate Godfather,
C. S. Lewis
Lewis sent the above letter to Lucy–along with a completed manuscript of the book–over a year before publication. She was 13 at the time. Years later, while battling multiple sclerosis, Lucy said:
What I could not do for myself the dedication did for me. My Godfather gave me a greater gift than I had imagined.

Lucy Barfield (OwenBarfield.com)
Walter Hooper reported that Lucy told him, "What a wonderful oasis of pleasure I have in this pretty terrible world, being recognised as Lucy."
Lucy was the daughter of Owen Barfield, a member of The Inklings who played a significant role in Lewis's conversion to Christianity.
During her final years, when she was unable to move or speak, Lucy liked to listen to her younger brother Geoffrey read the Narnia books (The Voyage of the Dawn Treader is dedicated to Geoffrey). She passed away in 2003 at the age of 67.