Narnia Watch Party on March 7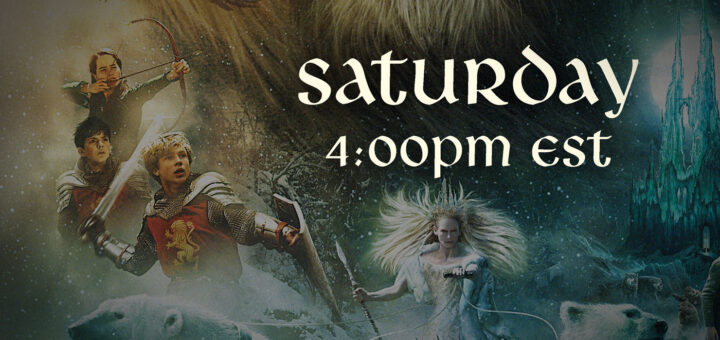 UPDATE: This event has ended.
There is nothing like watching a Narnia movie with other Narnia nerds.
This Saturday, fans around the world will gather in The Narnia Facebook Group to re-watch The Chronicles of Narnia: The Lion, the Witch and the Wardrobe together. (Believe it or not, the movie turns 15 this year!)
What: Re-watching and discussing the first Narnia movie with other fans
When: Saturday March 7, 4:00-6:30pm EST
Where: The Narnia Facebook Group
Who: Glumpuddle will be leading discussion as fans around the world post live comments and answer trivia questions.
How to participate:
Setup your copy of the movie (DVD, Blu-ray, digital file) at home.
Go to The Narnia Facebook Group and start watching the livestream at 4:00pm EST.*
Follow the simple instructions for how to synchronize your movie with everyone else's.*
Press play when prompted. Then starting posting comments!
* Please drop by even if it's just for a few minutes. You can still join the discussion even if you don't have your copy of the movie playing.
Hope to see you there. For Narnia! And for Aslan!